How an ERP system can transform your ecommerce strategy
Wednesday, 9 September 2020 | Guest
What is ERP?
Put simply, Enterprise Resource Planning (ERP) software allows businesses of any size to get away from using spreadsheets and multiple workarounds to manage their day-to-day operations. A great ERP system, such as Khaos Control Cloud, provides you with the ability to manage your entire business from within one piece of software. This means integrating your accounts, sales, promotions, reporting and supply chain management in one central system, with stock control at its core.
For example, if you're a tailor, operating online and in-store, outsourcing materials from different suppliers, you could use an ERP system to track every single interaction and transaction of that process. This level of detail allows you to keep your inventory under tight control, as well as ensuring all team members have access to accurate information.
For some businesses, an ERP system might mean automating their purchasing process to ensure the right materials are always on order when items are running low. It might also mean that utilising tools such as supplier performance tracking to guarantee your business the most competitive price from different suppliers. As you can see already, an ERP software system can be used in several different ways, but above all, it allows you to take your business strategy to the next level.
So, how can this feed into your overall ecommerce strategy?
Imagine your business has spent a lot of time and money investing in a beautiful new Bluepark online shop. It has fantastic functionality, it's mobile-friendly and has a speedy checkout process. But what about the processes going on behind the scenes? Are they just as user-friendly?
With an ERP system in place, the seamless journey customers experience on your website, can extend all the way back to the staff getting orders ready within your warehouse or packing room.
In terms of growth strategy, combining ecommerce with ERP boils down to being able to get more orders processed each day. Orders automatically come into the back-office system from various different channels, including your Bluepark online shop, ready for processing and despatch. Having a system segregate orders, so that picking, packing, assignment to couriers and shipping, all occur seamlessly is the difference between getting tens of orders out the door and getting hundreds processed each day. More orders = more profits = faster growth!
Integrate every aspect of running your business
An ERP system provides retailers the opportunity to expand and unify the way their back-office runs with the rest of the retail ecosystem. Open API access means connecting your business to other providers – be that marketing, shipping, ecommerce, EPOS or accounting services. So, as your strategy continues to grow and develop, it couldn't be easier to start experimenting with different integrations.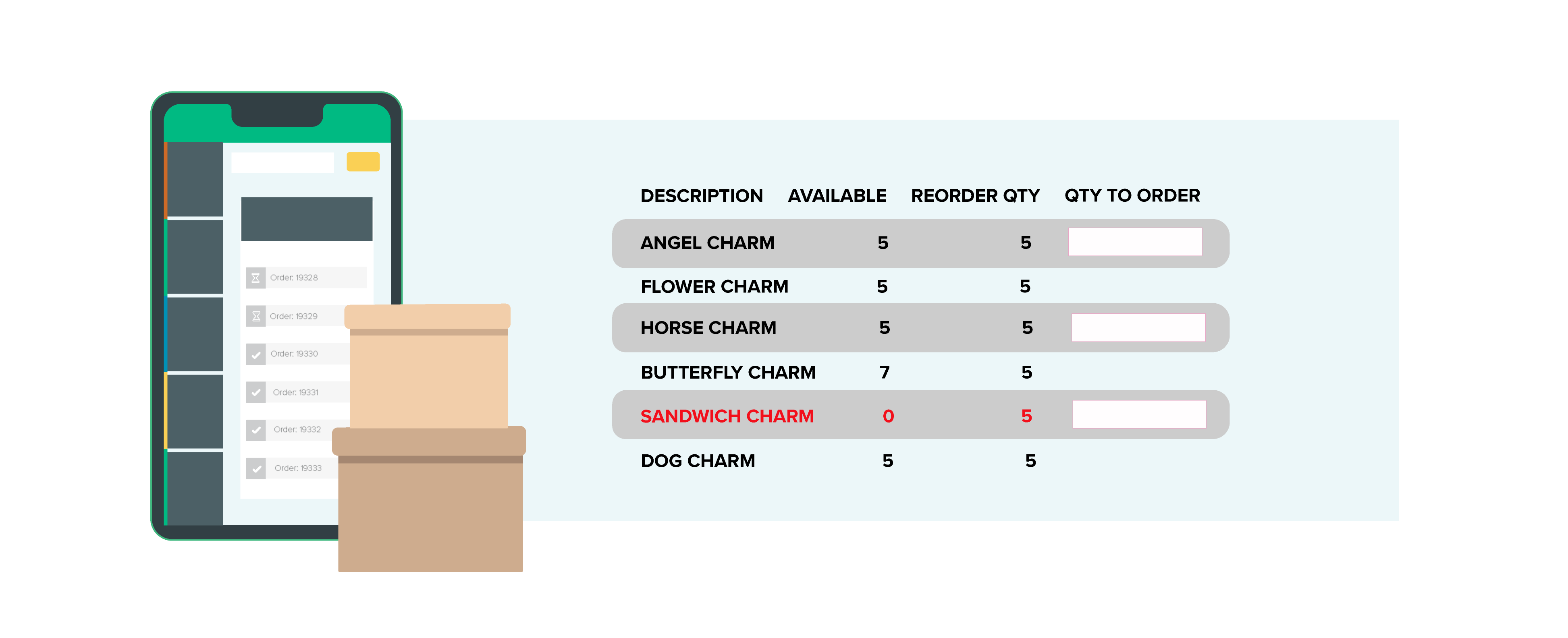 A controlled inventory makes for a streamlined sales process
As the orders and channels in your business increase, having a robust and adaptable inventory management system is crucial. Whether you're operating online and in-store, making use of drop-shopping, or operating across multiple locations, an ERP system can manage all inventory with absolute precision.
In a system like Khaos Control Cloud, your stock levels are updated automatically whenever and wherever a sale is made. This means fewer data entry errors, no overselling, and a better buying experience for your customers.
When it comes to your bestsellers, the reordering tools in an ERP system will ensure you're never denying yourself a sale. Whether that's reminding you when to order, what to order, or how many to order, this is a tool that keeps cash flowing (pun intended) and customers happy.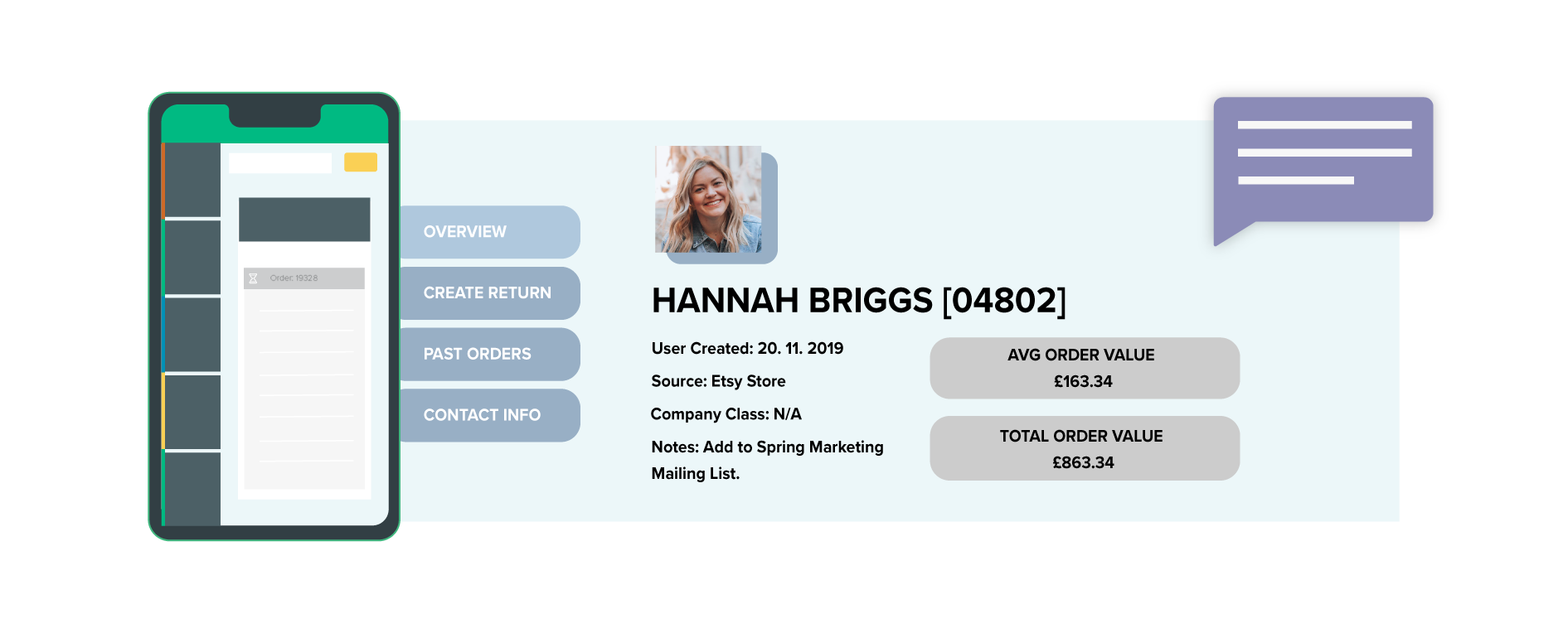 Improve customer journey frontend and backend
Customer confidence is key to any successful ecommerce strategy. This is particularly relevant when it comes to communication – whether that's utilising features within your Bluepark online shop to increase buyer confidence, or having automated emails firing off offers to your existing customer database.
Above all, it's about keeping your customers informed along every touchpoint. An ERP system can provide that confidence, allowing businesses to make use of automated emails, workflows, customer pricing lists and more. This increases your customers' "lifetime value"; after you've spent good marketing money to recruit customers, you need to make sure you maximise their revenue spend and encourage them to stay with you for the long-term. Customers will only do this if they feel valued and receive top notch customer service from your team.
As well as your customers, it's important that your sales team are being provided with confidence. With a cloud-based ERP system, your team are only ever a few touches away from key information on your customers or prospects – wherever they happen to be. With everything they need at their fingertips, meetings and phone calls with customers become more professional, streamlined, and successful!
A scalable solution to support future growth
Whether you're strictly ecommerce or running both online, call-centre and/or brick and mortar stores, an ERP system grows with your requirements. With a product like Khaos Control Cloud, all features are accessible from the moment you click go, meaning there's no extra cost for advanced features.
The data running between your Bluepark online shop and ERP system also means you can generate detailed reports on different areas of your business. With the confidence to make big decisions, you can start allocating your budgets accordingly. As far as your ecommerce strategy goes, this means you're investing your money and time into the right products, channels, and potentially customers
Yet to experience what an ERP system looks like? Check out a preview here.
Post written by Khaos Control Cloud