Featured Shop: Lucy Rose

Monday, 1 April 2013 | Cate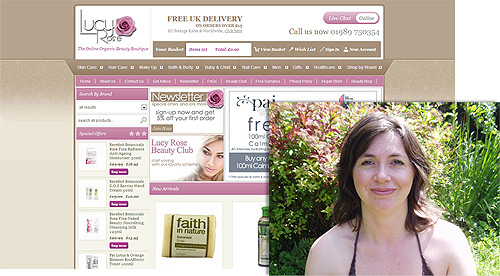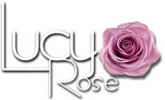 Shop Owner: Sarah Heenan
Email: sarah@lucyrose.biz
Telephone: 01989 750354
Website: www.lucyrose.biz
The online organic beauty boutique, Lucy Rose, offers the best of all worlds! There is a plethora of the best genuinely organic and natural beauty brands, coupled with superb customer service; free postage with all UK orders over £15, generous loyalty points reward club, a really efficient and extensive sample service and expert one-to-one advice via phone or email.
Based on over fifteen years experience in the health and beauty industry, the founders of Lucy Rose provide a collection of beauty solutions which are completely safe to use, free from harmful chemicals, cruelty free and are simply the finest natural products to grace our precious bodies.
Lucy Rose offers products which are suitable for the whole family, and are not only effective but are affordable and present good value for money.
What were your reasons for starting an online shop?
I set up Lucy Rose which is named after my two eldest daughters in 2006 after becoming increasingly worried about the harmful chemicals in the products I was using. After checking my present professional and personal collection of cosmetics and skincare products there were many synthetic substitutes and very little of the ingredients were organic or natural.
I decided (with a little help from my husband!) to find healthier and more natural products for us and our family which were not only effective and environmentally friendly but affordable as well.
Lucy Rose was created so we could share these natural and organic products and help protect our precious planet for our children and future generations.
Did you design your site yourself or did you use a designer?

We used an external designer and then the site was tweaked and improved by Bluepark when we moved over from our other provider.

How did you find the process of setting up your site on Bluepark?

The setting up was very easy, especially as Bluepark were available, when I rang, to instantly answer any questions. The only real issue I had, though, was how to make the most of all the features Bluepark offered!
How have you seen your online business grow?
Yes, we have seen a noticeable increase in sales and conversion, particularly conversion. The main reasons being from a system side we can now offer loyalty points and loyalty points promotions, plus we can offer lots of great promotions using the powerful discount manager which allows the discounts to be calculated automatically and promoted without lots of manual intervention.
Also our site is now superfast and other features such as rich snippet mark up, make a big difference in search results.
Do you have any advice for anyone starting an online business?
Yes, there are many things we would have done differently! I would recommend researching as much as you could with regards to costs, such as postage, profit margins, website providers and the like and really get a handle on the financial side so you do not end up spending money that you don't have. Simply don't be blinded by turnover, focus on profit all the time.
I also remember spending lots of money on advertising early on, before we had a site, and set up, that would convert these visitors.
Many people think setting up an online business is easy, and think you can set up any old site and customers will come. Anyone who has set up a site, knows this is not how it works, you need to invest in a well-designed site which can offer functionality and then you need spend time adding quality content in a way that your customers want to see it. Always keep the customer in mind as to what they want and regularly ask your customers and anyone else you can for feedback. This along with first class service will make you stand out.
However much you plan and research though, always be prepared to learn from your experiences and be prepared to change when needed.
We would love to feature your online shop next month. Please contact sales@bluepark.co.uk to find out more.