Monday, 5 March 2018
No matter how good your product description is or how detailed your product photos are, you will always have some customers who wish to return goods they have ordered from you. Find out how to process your returns and refunds correctly.
2 Comments
Tuesday, 30 January 2018 |
Cate

When running a business that relies on stock from external suppliers it is fundamental that the purchasing and processing of stock is run smoothly and efficiently. Chopping and changing from one system to another to find out what stock is needed, creating a purchase order, sending it to suppliers and receiving stock back in can be time consuming. That's where Bluepark comes in, now you can do it all from one dedicated area in your website's admin console.
1 Comment
Friday, 26 January 2018 |
Cate

Most online businesses sell products provided by external suppliers. For some this may be as simple as just having one supplier providing all of their stock. However, for many, it is more likely that their products come from numerous suppliers and they want to keep a track of this within their product database. Within the Bluepark ecommerce platform it is simple to do this within the Supplier Manager.
1 Comment
Thursday, 28 July 2016 |
Cate
A question we get asked often is why have I exceeded my webspace quota and what on earth does it mean? Never fear, we've answered all of your webspace questions below and have also included some handy tips to help maintain your usage in the future.
Tuesday, 1 March 2016 | Cate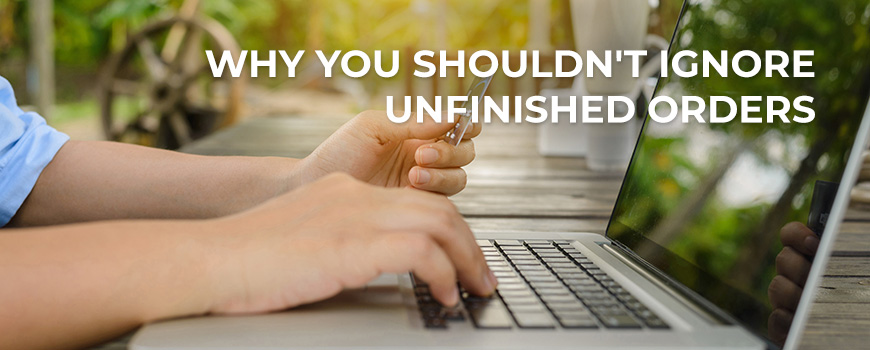 One very important section of the Bluepark CMS that people often miss is the Unfinished Orders area. This section is exactly what it says, in here you will see orders that are currently in progress, i.e. not yet completed. In the Bluepark system a completed order means that the customer has reached the very last checkout page which thanks the customer for their order. Find out why it's important to keep a close eye on this area and not just ignored.
Wednesday, 2 September 2015 | Cate
Before 2010 if you wanted to add a non-standard font to your website you would've had to install the font's files on your website's servers and linked to them using complicated code within the CSS to make sure it showed correctly. Nowadays you don't have to worry about complicated code or placing files on servers you might not be able to access thanks to Google Fonts.
Tuesday, 25 August 2015 | Cate
When building your website one thing you need to remember is that itís not just a matter of adding products to it and hoping people will purchase from you. There are many aspects to creating an enticing online shop that will make customers come back time and time again. One thing that can help with this, and give your website a dynamic feel, is the Bluepark built-in product blocks.
Monday, 20 April 2015 | Cate
A bundle promotion can be used to help increase volume of sales as well as the volume of each order. All sorts of industries offer bundles that we don't even think about when purchasing. So why can't you? Find out how in our helpful guide.
1 Comment
Thursday, 15 January 2015 |
Cate
Skill Level: Beginner
Every Bluepark site comes with a built in slideshow feature that can be used to create rotating banners on the homepage, as well as on a multitude of other pages. When you start to build your site you will see this feature being used on the homepage with a two image slideshow presented at the top of the main content.
Find out how to create your own slideshow to add to your homepage, as well as how to add unique slideshows to different areas of your online shop with our helpful guide.
17 Comments
Wednesday, 10 December 2014 |
Cate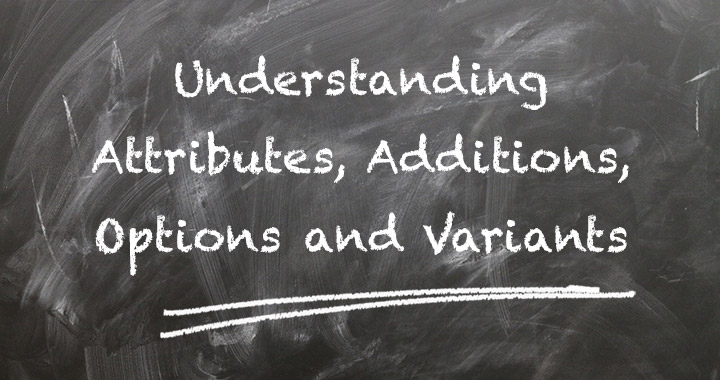 One question we get asked a lot is what is the difference between Attributes, Additions, Options and Variants and how they are supposed to be used. These features are very helpful when creating your products and can give added definition that can be both beneficial to you and your customers. However, they can be quite confusing when you first start and can often be called different things by other ecommerce software providers, so we've put together a guide to explain just how each one is supposed to be used on your Bluepark online shop.