Access editing tools from your website storefront
The website you build with Bluepark's CMS is generally controlled via the "back end" Admin system, but the EasyEdit feature provides you with access to these functions via the "front end" as you browse your site, allowing you to spend less time maintaining your site and more time running your business.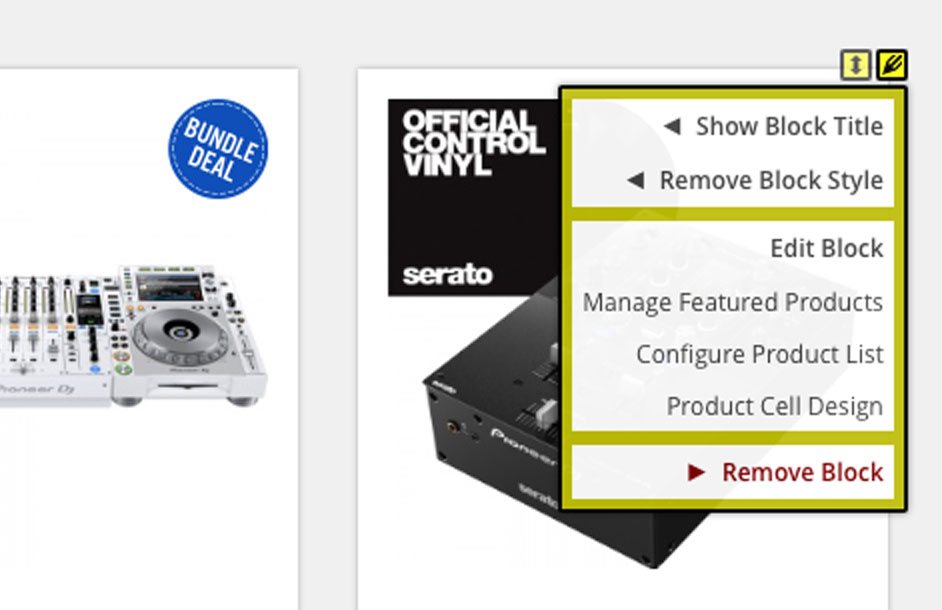 Edit All Types of Content
Each page on a Bluepark site consists of the following:

Theme - this controls the look and feel of the whole site and affects things like fonts, colours and images.
Layout - this controls page structure including which columns and blocks should be shown, and in what order on the page.
Blocks - pages are built from blocks of content.
Content - block content can include HTML, JavaScript, video or other site functionality such as a menu.
EasyEdit Icons
Pencil icons and drag handles can be found throughout your website's pages, allowing you to simply point and click on the part of the page or block you wish to edit. Simply make your changes and save.


Content Editor
At the heart of the Bluepark admin panel is a powerful Content editor. If you are familiar with a word processor, then you're already fully qualified to edit a page on your website.
Code Editor
For advanced users, full access to the HTML source code is available, along with the ability to include JavaScript, images, movies and interactive forms on any page, giving you complete control over your page content.

Try Bluepark for FREE for 14 days
Full access to everything including our support team, no card details required