Sell more with our beautiful FREE website themes
Get set up quickly with our wide range of free themes built for every industry.
Customise your theme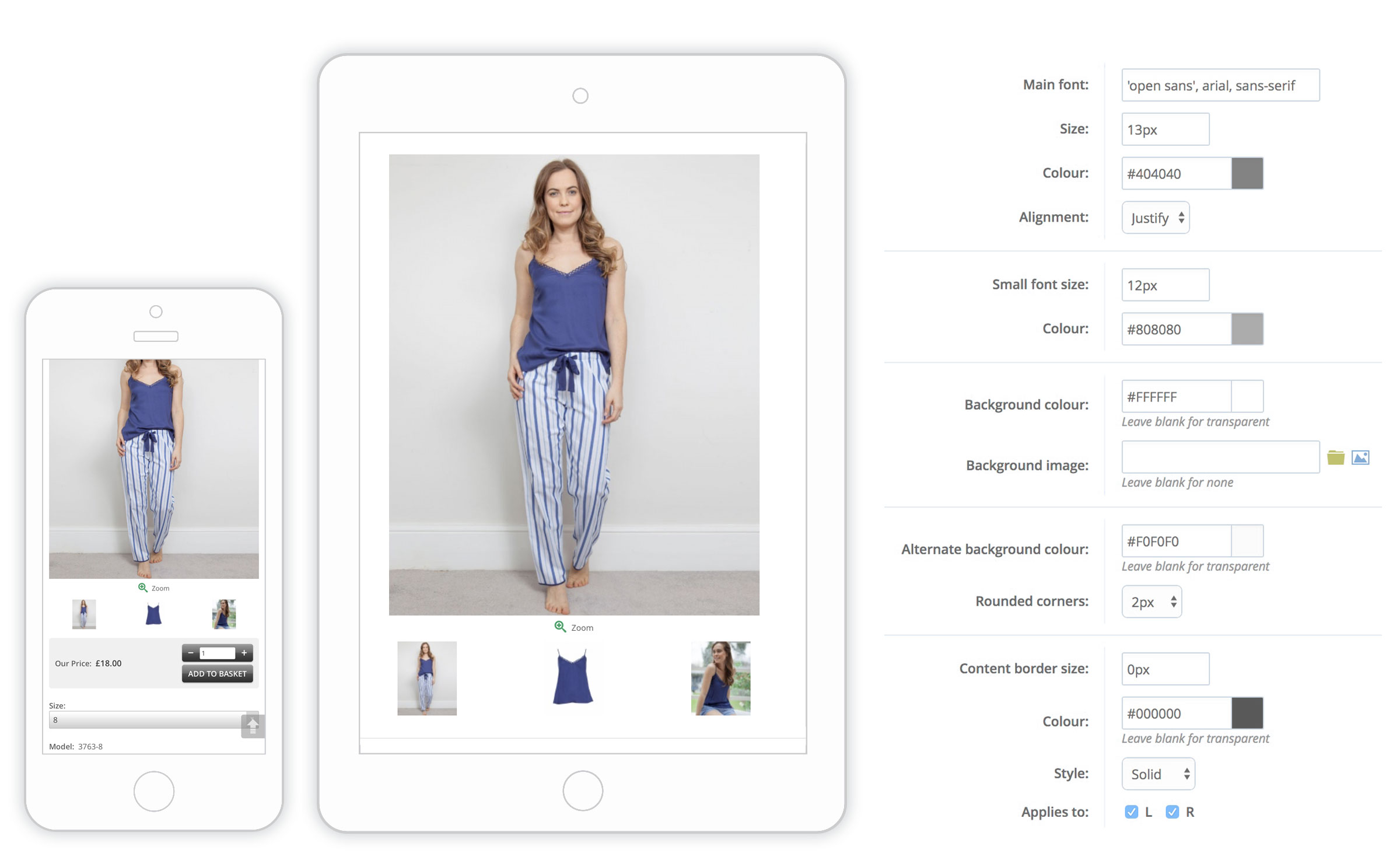 Choose a FREE Theme
All of our fully featured themes are simple to edit, ensuring the one you choose fits your brand's needs perfectly.
Edit the Settings
Change the logo, colours, fonts and many other elements easily with a click of a button. There's no coding required.
Looks Great on All Devices
Every theme is built to be responsive on desktop, tablet and mobile, so your online shop displays beautifully for everyone, everywhere.
Mobile Optimised Checkout
A responsive, mobile-optimised checkout guarantees your customers are able to complete their orders with ease.
Display content your way
Modular CMS System
Content is displayed on your site using Bluepark's intuitive modular content block system, helping you create a website that truly fits your business.
Customise Your Page Layout
Add blocks to pages for things like top selling products, customer reviews, product filters, or to display your own custom text and images.
Simple Drag and Drop
Our drag and drop feature allows you to insert, drag and drop elements of the page to wherever you want, quickly and easily.

Build your own custom theme
For those more familiar with web design, it is possible to create your own theme that is completely bespoke to your shop. By changing the theme settings, using built in variables and even adding your own HTML, CSS and JavasScript, you can let you imagination go wild.
Create a theme that accurately matches your brand
Customise page themes to engage and convert shoppers
Easily add your own custom CSS and JavaScript code
Use Bluepark's Variable Tags to call data into your pages
Design behind the scenes whilst customers still see your live site
Rejoice that everything displays perfectly, on all devices
Let the experts do it for you
Bluepark Design Partners can create a one-of-a-kind design for your online shop that reflects your brand perfectly. Each one has been specifically selected for their knowledge and expertise within the ecommerce industry, and their own individual style. No matter what you sell, whether it's soft toys, beauty products, furniture or power tools, you'll find a designer to suit your business.
Find Your Perfect Partner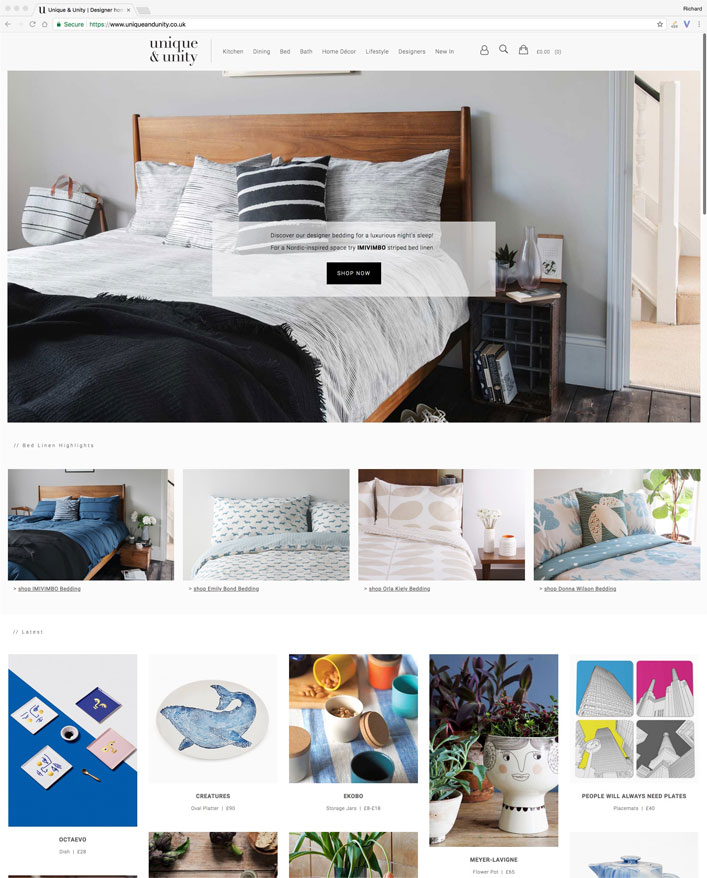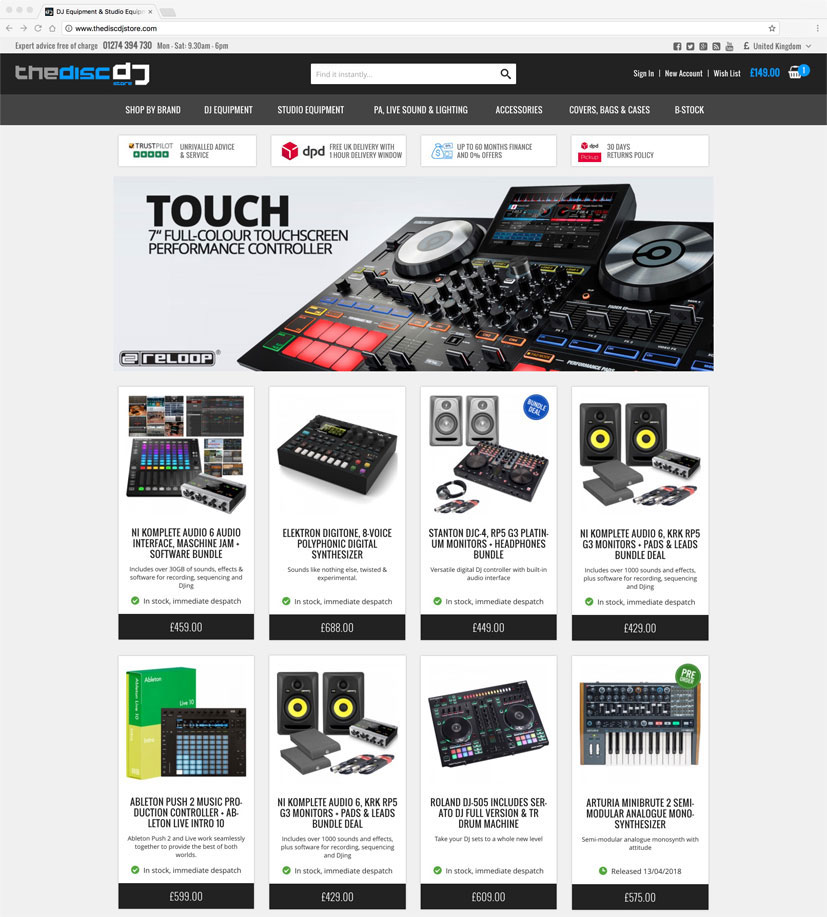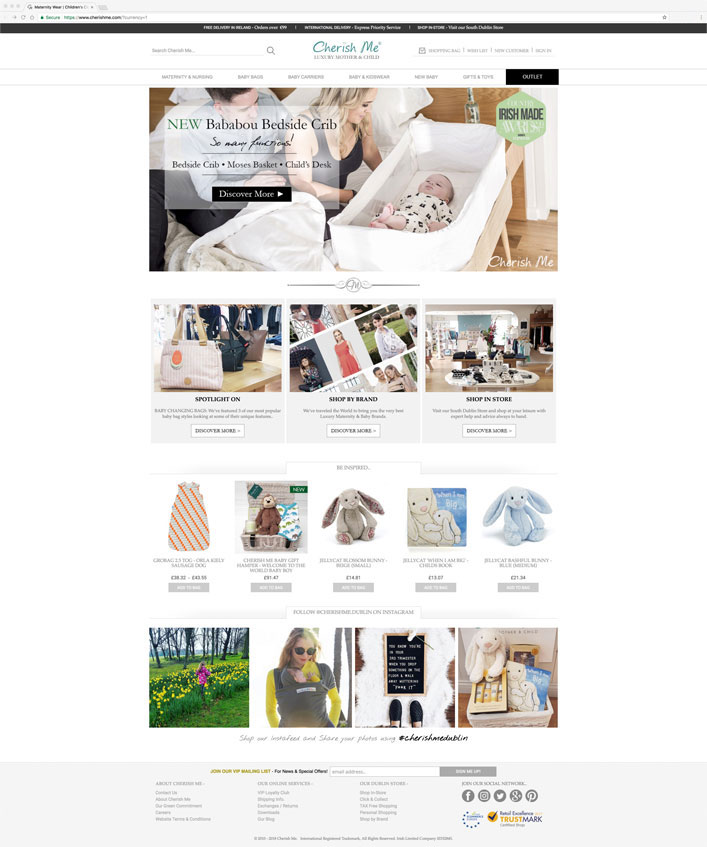 Keep your existing design with our transfer service
If you would like to retain your existing website design, but also enjoy the benefit of Bluepark's many features, then let us take care of the transfer for you. Our Transfer Team will create a brand new theme, exclusively for you, based on your current design, so your customers are none the wiser.
To make the migration over to Bluepark even easier, our team can also import all of your products, set up your categories and make sure there's no disruption to your search engine rankings - or to your sales. Contact us today to plan a quick and seamless migration to Bluepark.
Find Out More
Try Bluepark for FREE for 14 days
Full access to everything including our support team, no card details required