Simplify, manage & grow with the PayPal Commerce Platform
PayPal's all-in-one platform allows you to get setup quickly, straight from your online shop's admin panel. Offer PayPal Checkout and PayPal Credit* directly from your checkout to entice new customers in the UK and around the world.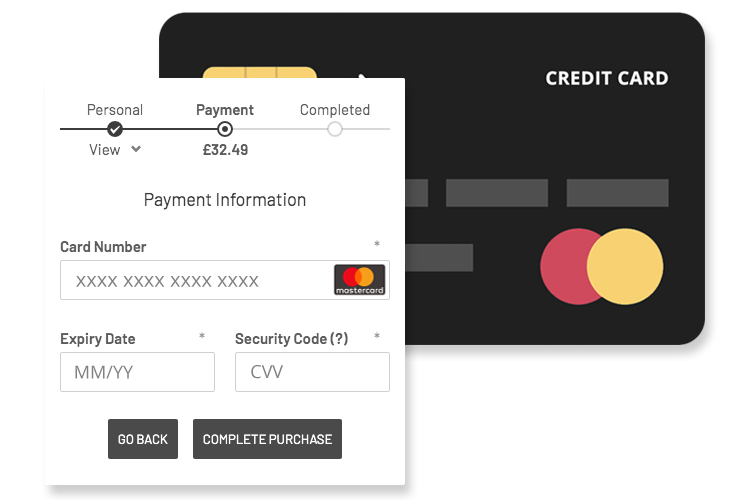 Integrated card payments
Accept debit/credit card payments directly on your website and automatically display the customer's card type for added assurance.
Smart checkout buttons
Use the built-in Smart Buttons to choose whether to offer PayPal Checkout and/or PayPal Credit* alongside the standard checkout button.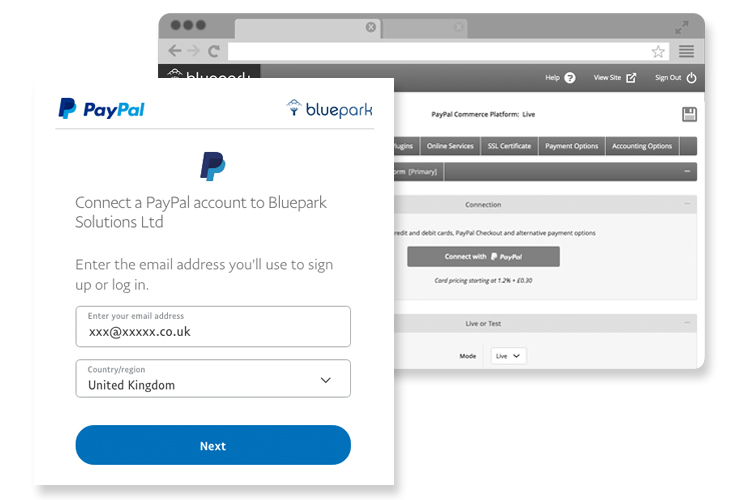 Quick and easy setup
Sign up for your PayPal Commerce Platform account directly within Integrations in your Bluepark admin panel and get set up quickly all in one go.