Sell on eBay and your website with Bluepark's multi-channel software
eBay offers online businesses the ability to grow and reach customers they would never have been able to attain without significant financial resources. However, having to learn two different systems, trying to maintain consistent stock levels, along with processing orders in two different places, can put many people off. That's where Bluepark's multi-channel software comes in with its brand new fully-integrated eBay sales channel.
There's no need for costly external software or loosely compatible third party plugins. You simply need to connect your Enterprise Park ecommerce website to your eBay seller account, or eBay shop, to streamline your multi-channel sales with one easy-to-use system. List and edit your products, manage and control your stock, receive and process your orders, all via your Bluepark website's control panel. Everything you need can be found in just one place.
Create your eBay product listings
Having to create products on two different platforms can take up a lot of valuable time and resources. However, because your products already exist within your Bluepark online shop, it's easy to create your eBay product listings using your existing data. Simply connect your website to eBay, assign your products to the channel and publish them to your eBay seller account or shop.
Alternatively, if you already have your products listed on eBay, simply add in the corresponding SKUs from your online shop in order to link them together. All orders may then be processed via your online shop and stock levels will be synchronised for you automatically.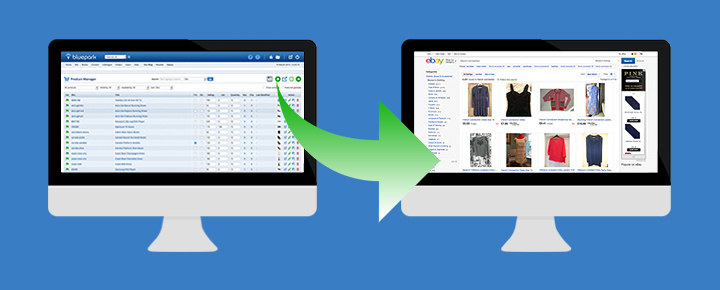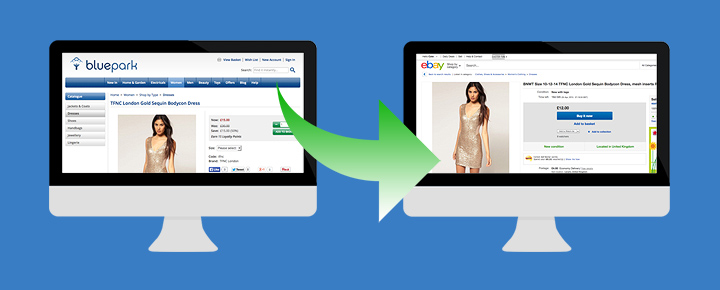 Create adaptable product data
There may be times when you need to list your products on eBay in a different way to those on your website. Perhaps you need to compete with other sellers in terms of price, or you may want to add on a little extra to cover your seller's fees, or maybe you wish to target eBay USA but your prices are stored in Sterling. All of these can be managed easily within Bluepark's eBay integration.
You can also create your own alternative product titles and descriptions in order to ensure that you are targeting your eBay customers in the most effective way you possibly can.
Automate your stock management
Updating stock levels on your website manually, once an order has been placed via eBay, is a time-consuming job which is prone to human error. Ultimately, this can lead to overselling and very soon your stock levels will no longer be synchronised. Using Bluepark's eBay integration will ensure that stock levels will always be correct on both platforms, due to our powerful, real-time automated stock management.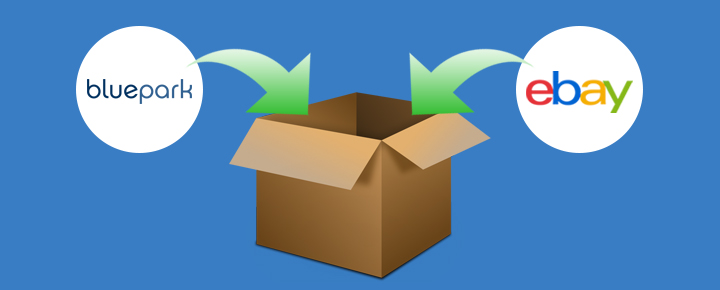 Consolidate your order processing
When a customer places an order via eBay it will be recorded instantly within your Bluepark website's Order Manager. From there you are able to process the order exactly as you would an order from your own site, saving you time by processing both website and eBay orders together.
Picking and packing also becomes much quicker due to your website and eBay orders being consolidated into one just picking list and set of despatch notes. This will both save you time and reduce the possibility of human error occurring.
Bluepark's eBay integration will enable you to harness the power of eBay's online marketplace without having to worry about the complexity involved with selling on multiple channels.
Find out more about selling on eBay using our eBay Multi-Channel User Guide.
Try Bluepark for FREE for 14 days
Full access to everything including our support team, no card details required