Orders have increased by 50% in 18 months: Cool Cat Collars

1 Comment

2 November 2017 |

Cate

Cool Cat Collars has been on quite a journey over their nine years in business, from business owner changes to moving ecommerce platforms and creating their own truly unique handmade products. Read on to find out more about their story.
You purchased Cool Cat Collars from one of our previous customers. How did this come about?
We actually founded the website way back in 2008 as a secondary site to our main pet accessories online store. With the imminent birth of my second child in 2012 however running 2 ecommerce stores and working full time was just too much so we made the difficult decision to sell.
Fast forward 4 years and the website became available again and I couldn't help but take it back on. The previous owner had done a great job of expanding the range, building the traffic and had taken the decision to move to Bluepark which gave us a great foundation to push on.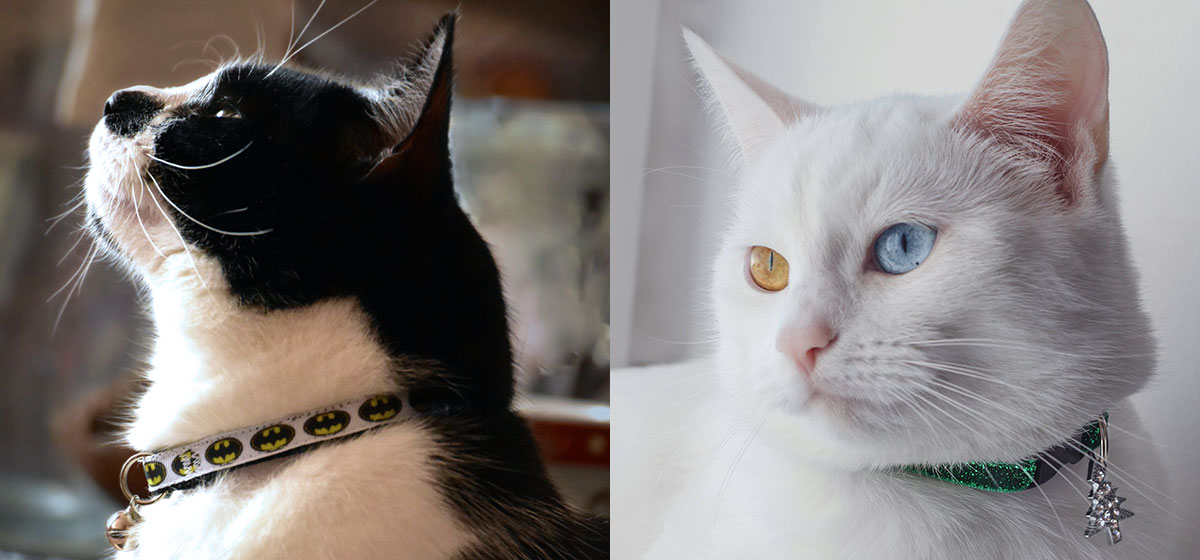 What have you done to the website since then?
Lots!
Undertaken a full redesign and rebrand, working with a great designer to update the site
Expanded the range of our own products, whilst reducing products from other suppliers
Reshot 99% of the product photography and added lifestyle shots too
Made our entire Cool Cat Collars range available in 2 sizes (Kitten and Cat)
Updated lots of on-site SEO elements like internal linking and Title tags
Added our own brand of Cat Toys and Accessories (more coming soon)
Made much more use of Bluepark features such as attributes, related/addable products and variants to make the site easier to use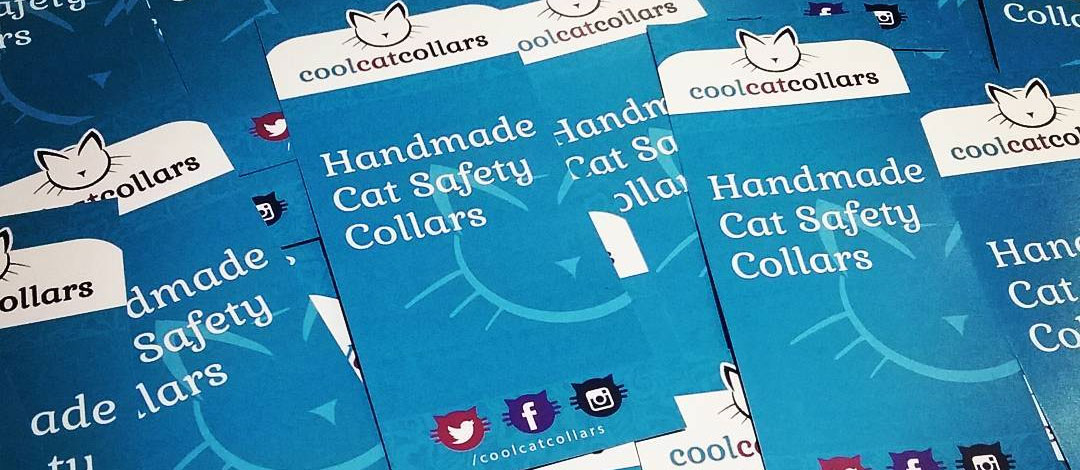 What challenges have you faced and how have you overcome these?
One of the major challenges is managing the content on the site, particularly on the product pages of which there are hundreds added over the last 9 years by different people! We're always finding the odd inconsistency, particularly in the less popular products and categories.
Another was updating hundreds of individual products with additional sizes, colours, and other attributes. The thought of doing this manually filled us with dread but Bluepark's Import/Export tool made it extremely simple. With a couple of clarifications from the support team we did it all in a few of hours.
You're clearly passionate about our feline friends, but how is Cool Cat Collars different to similar websites?
There are very few, if any other stores offering the huge variety of collars we do, catering for both kittens and adult cats. Not only that but the majority of collars we stock are handmade by us right here in the UK which is something our customers really value.
We also receive requests from customers for bespoke collars, such as larger collars or collars which will work with magnetic cat doors. Our customers' happiness (including our Feline friends) is very important to us so we always try to help our customers.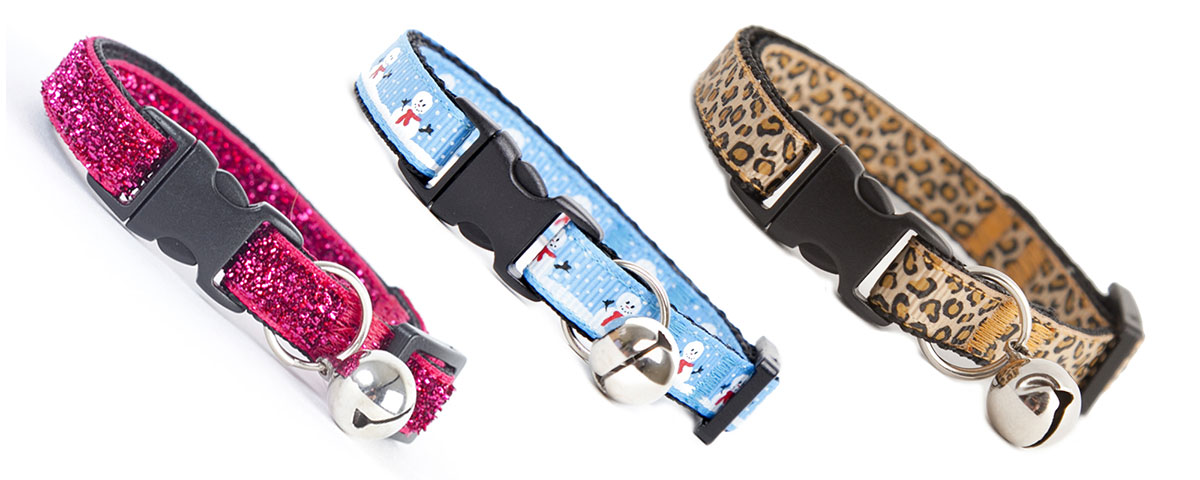 How have you attracted new customers who may not have heard of you?
Our main source of new customers to the site definitely Google, we're currently ranked number 3 for the search "Cat Collars" and Google is by far our biggest source of new visitors (around 80% of new users come through Google). Social media is also helping and with our new packaging we're encouraging customers to share their pictures but this is still quite small numbers.
The other thing which is really helping is branching out to other market places. We're now listed on both Amazon and Etsy and this is giving us a lot of exposure to people who aren't shopping via Google. Last month around 30% of our orders were placed on platforms other than our website and this has boosted sales hugely.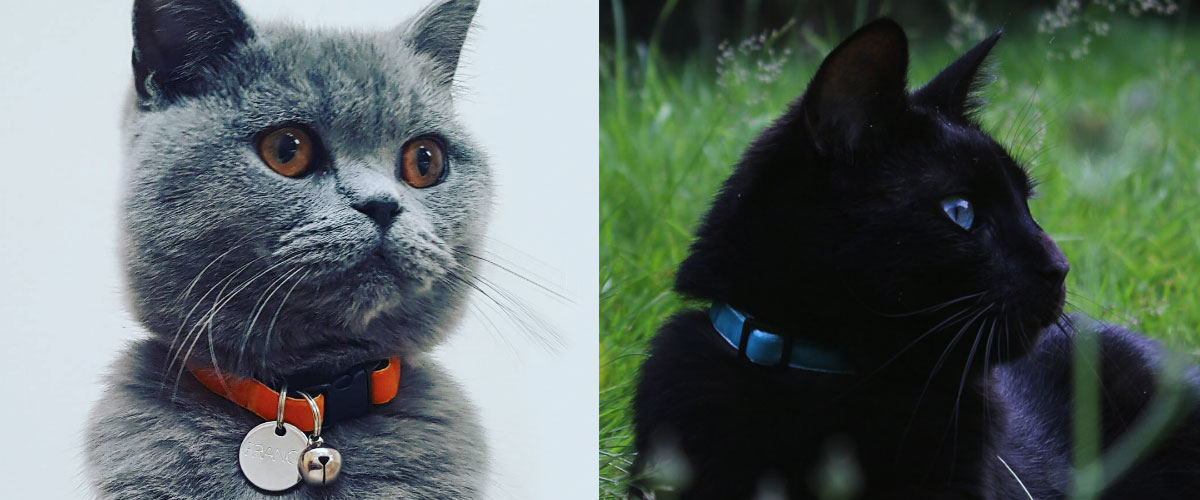 The product and lifestyle photographs on the website are beautifully done and clearly help to sell your products. How do you achieve these and do you find it a costly process?
We have two distinct processes for our photography and we've been able to keep costs to a minimum (thankfully).
For the standard product photography we use a great local photographer who we would highly recommend. (Seagull Photography) We usually take a large batch of products to the studio and once they are all setup they get through the shoot really quickly so it's very cost effective.
For the lifestyle photography we use a different approach. Cats are notoriously difficult to photograph which means lots of time and expense to use to professional. Plus getting them to a studio would be all kinds of trouble!
We initially encourage customers to share photos, many of these unfortunately weren't quite up to the standard we need but we also approach Instagram users directly which was much more successful.
Once we have identified an Instagram user who takes beautiful photos of their kitty we message them and offer to send over a few free goodies in exchange for use of any photo's they share. We use these on our product pages, our homepage slider and also post them up on our social media. It's a great cost effective way of getting really high quality shots and also gaining some exposure on social media (one of the people we approached has 160,000 Instagram followers).
How have you seen your online business grow? Has the Bluepark system helped in any way?
We've seen business grow massively over the past 18 months, we're on track to sell around 20% more collars through the website this month than we did the same month last year. Overall though across all platforms orders are around 50% up from the first month.
The Bluepark platform has made it really easy to implement most of the changes we wanted to quickly across hundreds of products, the import/export process is amazing. Anytime we have struggled the support guys have been excellent and responded to our queries quickly, often with the right answer first time.
Do you have any advice for anyone starting an online business?
Definitely to double down on your niche, specialise in a particular area and be the best there is for that one or two things. Online shoppers have more choice than ever now so you have to give them a good reason to spend their money with you.
What are your future plans?
We're just in the process of purchasing another online store which will be transitioned to Bluepark as soon as possible!