27 July 2023 | lisa
Are your emails not being delivered to customers? Is your Bluepark Admin Panel displaying an Attention message saying "WARNING: We have detected that you are sending email from the ### domain with an incorrect SPF record."?
Follow our guide to resolve this simple issue on your Bluepark site.
28 April 2020 | Cate

There are a large number of companies offering live chat software to add to your website, so it's hard to know which one to choose. We've created our own guide to the ones that can easily be added to any Bluepark online shop to help you make a decision.
5 March 2018 | Cate
No matter how good your product description is or how detailed your product photos are, you will always have some customers who wish to return goods they have ordered from you. Find out how to process your returns and refunds correctly.
2 Comments
30 January 2018 |
Cate

When running a business that relies on stock from external suppliers it is fundamental that the purchasing and processing of stock is run smoothly and efficiently. Chopping and changing from one system to another to find out what stock is needed, creating a purchase order, sending it to suppliers and receiving stock back in can be time consuming. That's where Bluepark comes in, now you can do it all from one dedicated area in your website's admin console.
2 Comments
11 December 2017 |
Cate
One statistic that may surprise you is 54% of shoppers think about returning an item before they've even completed a purchase. With this figure in mind, find out how to make sure you are doing everything you can to reduce the rate of returns on your online shop.
1 Comment
28 July 2016 |
Cate
A question we get asked often is why have I exceeded my webspace quota and what on earth does it mean? Never fear, we've answered all of your webspace questions below and have also included some handy tips to help maintain your usage in the future.
1 March 2016 | Cate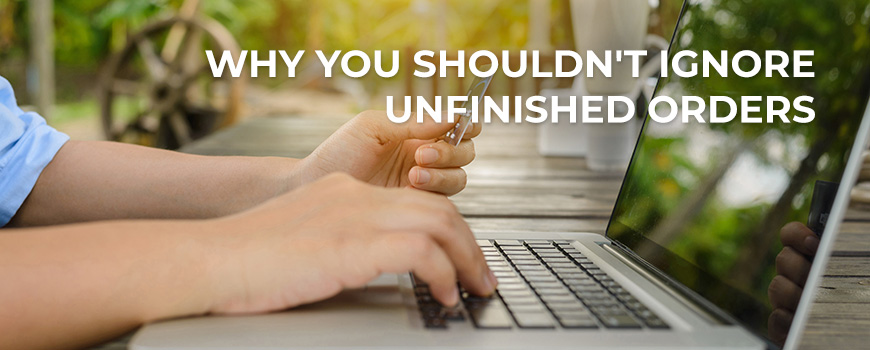 One very important section of the Bluepark CMS that people often miss is the Unfinished Orders area. This section is exactly what it says, in here you will see orders that are currently in progress, i.e. not yet completed. In the Bluepark system a completed order means that the customer has reached the very last checkout page which thanks the customer for their order. Find out why it's important to keep a close eye on this area and not just ignored.
12 November 2014 | Cate

Black Friday is the busiest online shopping day of the year in the UK and it is crucial that you are ready to ship out all of those extra orders. Not only that, but you need to make sure your customers can place their orders as quickly as possible without having to search around for vital information or emailing you to find out what they need to know. To help you get your site ready for the Christmas rush, we've put together seven tips to implement either in-house or on your website, so you can focus on other things like marketing and customer service during the festive period.
11 December 2013 | Rich

We are very proud to announce that the Bluepark REST API has now been released publically. This has been a very significant development project of a feature which has taken almost a year to produce. To demonstrate the power of the API, we have also released the first stage of our multi-channel feature.