How to reduce returns on your online shop

2 Comments

11 December 2017 |

Cate
According to research completed by B2C Europe, 54% of shoppers think about returning an item before they've even completed a purchase. This isn't about the customer buying lots of items with the intention of immediately sending them all back, but rather they need to feel reassured that they won't be stuck with a product that doesn't fit, isn't the colour they expected, doesn't work as presumed, or something that they just don't like in the flesh. This is why your returns policy, not only needs to be clear and easily accessible, but it also needs to refrain from putting customers off buying in the first place. If you hide your returns policy or make it difficult for them to return an item then they are less likely to purchase from you.
Making your returns policy visible

The best and easiest way to make sure your customers can find the returns policy on your website is by adding it to a tab on every product page. You could even combine the shipping and returns information in one tab. Make sure it is clear, concise and as easy to understand as possible. Don't put lots of jargon into it, this can be saved for a more detailed Returns Policy page or your Terms & Conditions page, which you can link to at the bottom of the tab.
Alternatively, you can keep it simple, and impossible to miss, with a quick returns banner below the add to basket button. If your returns policy has terms and conditions, remember to add a link to it underneath, so the customer is aware.
Tips for reducing returns
There are several things you can do both on your website and behind the scenes to reduce the number of returns you receive. These can be broken down into the different reasons why a customer may decide to return an item.
1. Not what the customer expected
This boils down to the product information. Making sure the customer is fully informed about a product before they purchase will make sure it meets their expectations. For instance, if someone is wanting to buy a coat, what pieces of information are vital for the customer to know so they can make an informed choice? Is it waterproof? Does it have a hood? Is it fully lined? How long is it?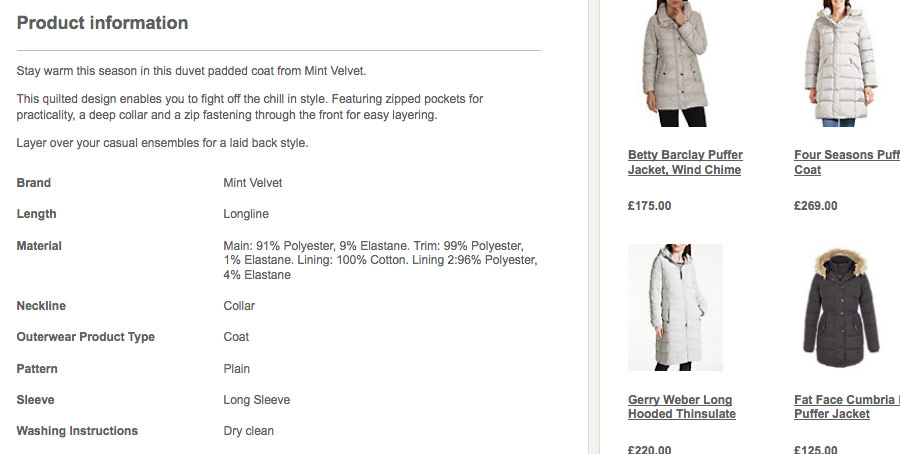 These pieces of information can be broken down into attributes that can be displayed below the main description or on their own separate tab for easier reading. Customers can glance at it quickly and make an informed decision.
Find out more about how to set up attributes on your products.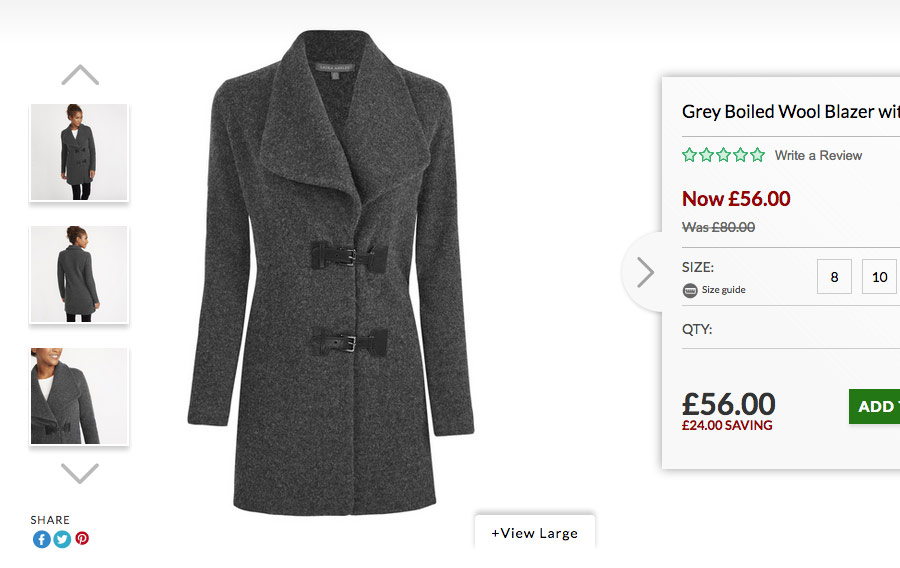 Both good quality detailed product images and videos can help to show the customer the product's features and benefits. For instance, an item of clothing worn by a model can help customers understand how it will look on themselves, especially if you mention the model's size and height. Showing the back as well as the front can also help, as can having further photos of specific detailing.
For other products, such as gadgets, videos are perfect way to show off all their different features. This can lead to reduced queries about how they work, as well as reducing returns because someone couldn't figure it out and so just sent it back.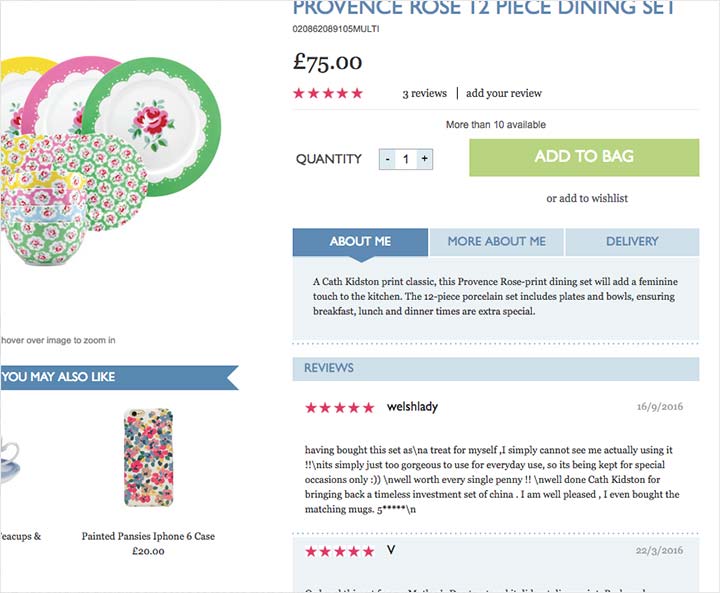 Product reviews from previous buyers are beneficial to potential customers as they can answer questions that you might not have thought of. For instance, someone who purchased the coat mentioned above may write a review saying that it kept them thoroughly warm during brisk winter walks. This could be just what a potential customer may want to know and so will go ahead and purchase.
Find out more about the importance of product reviews.
2. The Item Doesn't Fit
Making sure all products have sizing information on them is extremely important when buying online. This doesn't just apply to clothing, most products are bought depending on their size, and it's very hard to judge this by looking at a cut out product shot on a website. There are two ways to get the actual size across to the customer so they know what to expect.
The first is written measurements. This could be in the form of a size guide, usually used for clothing, or the actual dimensions, usually used for things like TVs, microwaves and fridges. A size guide for various sized clothing could be placed within a product tab or there could be a link on the product page to a separate Sizing page. The dimensions for a single item, however, are best set up as an attribute, which can then sit alongside any other attributes for that product.
When creating a size guide it is best to make sure the sizing information is listed specifically for each item. The reason being that every single garment is different, depending on cut, brand and fabric. What might be correct for one blouse may be different for another.
Showing an item being used or in a lifestyle shot is an easy way to show it's size. People can then get a real sense of how it will work for them. For garments and accessories, show them on a real life person. As mentioned above, you could even include the model's measurements as a guide. For home products, show them in a room set, so people can visualise how it would look in their own home. Amazon came up with an inventive way with books, with each individual one shown up against an image of a person as a guide to how big it is.
3. Not what the customer ordered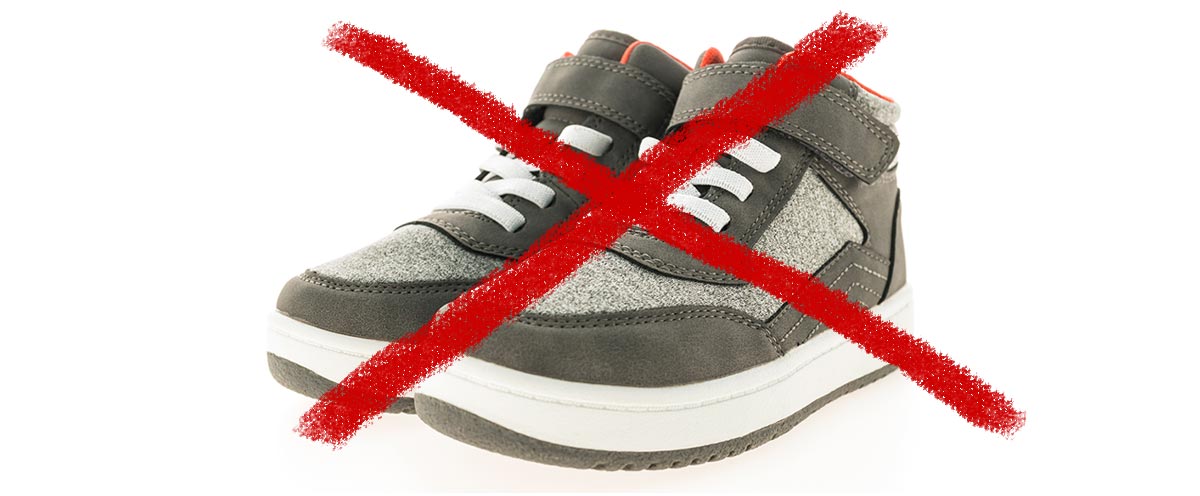 If customers receive the wrong item then something has gone wrong in packaging process. This could possibly be human error or it may be that something has been stored in the wrong place in the warehouse. For both of these situations there needs to be steps taken to make sure the errors don't happen again.
If it is human error, then make your staff are fully trained and regularly updated with any changes in the process. If the issue is with stock being placed in the wrong areas, then make sure regular warehouse checks are done to make sure everything correlates to the data on your website admin console.
4. The items arrived damaged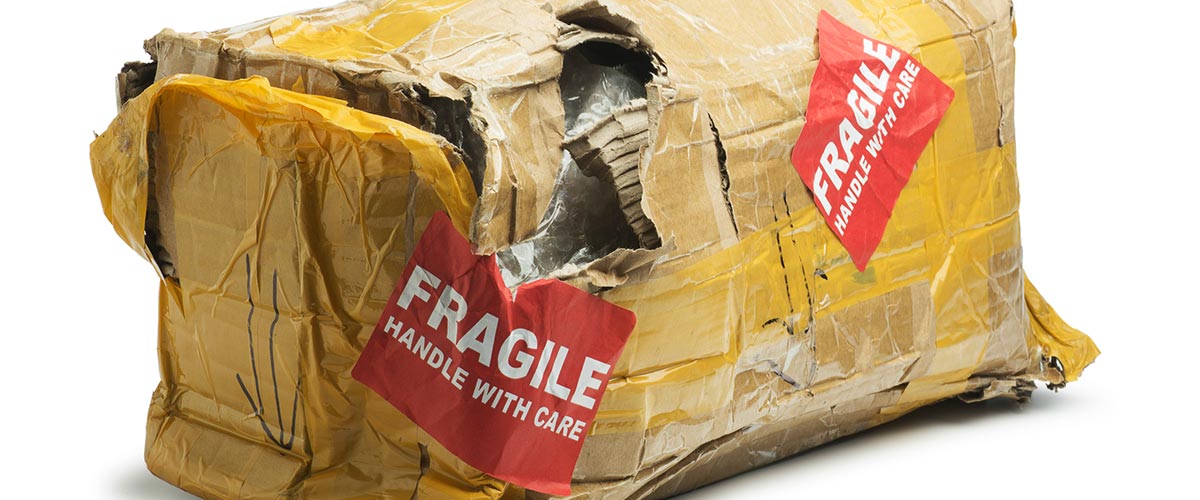 When items arrive at their destination damaged, then you need to invest in better packaging. Make sure all fragile items are packaged with lots of protection. Other items should be packaged in wrapping that isn't likely to rip and has protection underneath if, for some extreme reason, it does. If you have specific items that always break, seek out specialist packaging, such as polystyrene mug boxes or double wall bottle boxes.
If you feel you package your orders up as well as possible, and yet items are still arriving broken when delivered by a particular courier, then ask to speak to someone at that company about it. Ask their advice and take it on board. Find out just if the issue lies elsewhere, perhaps it's a particular member of their team that's mishandling packages. If they can't help you look around for a different courier that can.
Of course, even by implementing all of the suggestions above, you will still receive some returns. People sometimes just change their mind, this is always to be expected. But keeping them at a minimum will help you, not just in terms of profit, but also in terms of resources.
Complying with the law on returns and refunds
There are both rules for returns in both retail and distance selling (selling online or via mail or telephone order) which need to be implemented on your site in order to ensure you comply with UK law. For full details of these, please go to the government's dedicated page on Gov.uk.
Recommended reads
How to: Process Returns & Refunds
Find out how to process your returns and refunds correctly for both your payment processor and the Bluepark platform.