Tips to prepare for Black Friday

10 October 2023 | Cate

What is Black Friday?
Black Friday was created in the US, initially for bricks & mortar retail, and traditionally marked the start of the Christmas shopping season. With the explosion of online shopping, marketers wanted to take advantage of this on their online shops and created Cyber Monday. These days, Black Friday and Cyber Monday have combined to create the ultimate pre-Christmas shopping event that spans the entire weekend.
Many shop owners worry that they can't compete with the big businesses, such As Amazon, during the Black Friday event by offering big discounts and will often decide not to participate. However, as the majority of consumers choose to shop online to avoid the crowds, they are missing out on a huge number of potential customers.
This is why we've created our guide to help you set up your own Black Friday offers and sell online successfully during the busiest shopping weekend of the year.
Promotion Ideas
The most obvious promotion to run is a percentage discount, but this kind of discount may not be right for your business, especially if your margins are tight. However, there are many other offers and promotions you can run instead.
Offer a free gift
If you've excess stock of a product, use this time to get rid of it. This can be setup within Marketing > Discounts by specifying the free product in the Properties tab. You can then choose to offer the free gift with a selection of products or all products and with all orders or orders over a certain value.
BOGOF or BOGOHP
There are many different discounting options in the Bluepark Discounts area. Why not offer Buy One Get One Free on a selection of products or Buy One Get One Half Price or even Buy This Product and Save 20% off This Other Product? Many of these will help you increase the number of products people purchase with each order.
Create bundles
Bundles are another great way to encourage customers to buy more products in a single purchase. Think about the products that people will buy together from your range, perhaps a tie and braces with a shirt or a TV wall mount, streaming device and cables with a TV, and create a bundle at a slightly discounted price than if they bought them separately. Find out more in our How to Create a Bundle Product guide.
Free shipping
If you don't want to discount your products in any way, then offer free shipping instead. If you don't offer free shipping at all during other times, set a minimum spend to qualify for the offer. However, if you do this already, remove the minimum spend, so it's free shipping no matter what. If you sell outside of the UK, set this to UK customers only and offer a reduced cost for overseas.
Loyalty points bonus
Another way to get around discounting products, and encourage future purchases, is by offering a Loyalty Points Bonus. This is set up within the Discounts area. Make sure the discount Type is set to Create Qualifying Thresholds, then set the Benefit to Loyalty Points Bonus and leave Threshold Type as Units and Discount Type as Percentage. In the Thresholds tab, you can then set the bonus amount - for instance, if you want to offer double points, set the Bonus(%) to 100.
Post-purchase promo code
Another way to encourage future purchases is by offering a promo code for their next purchase if they place an order during the Black Friday period. This can be done by creating a Promo Code discount, setting it to Maximum Uses of 1 (so it can only be used once per customer), and then adding the promo code to the Order Completed email. Just remember to remove the code once Black Friday is over.
Exclusive products
If you've got limited stock of a new product, or you're the only online shop to sell it, release it during the Black Friday weekend as an exclusive product. Create a buzz around it through your marketing to ensure people know it's something special and that only a few lucky people will be able to get their hands on it.
Product selection
You don't have to do everything at once on the Friday. Instead, drip-feed your promotions by changing the product selections that are included in your offers each day. Send an email newsletter each day of the Black Friday event to ensure your customers are aware of the products on offer for that day. This can help to increase the number of people coming to your site and purchasing during this period.
Banners and graphics
Create promotional graphics for your website, email newsletters, social media, and so on, with a clear coherent look to tie them all together. Set the background as black, or at least dark grey if black doesn't work with your site design, add big bold text in white, and consider including another bright colour to make it eye-catching.

Black Friday slideshow banner for website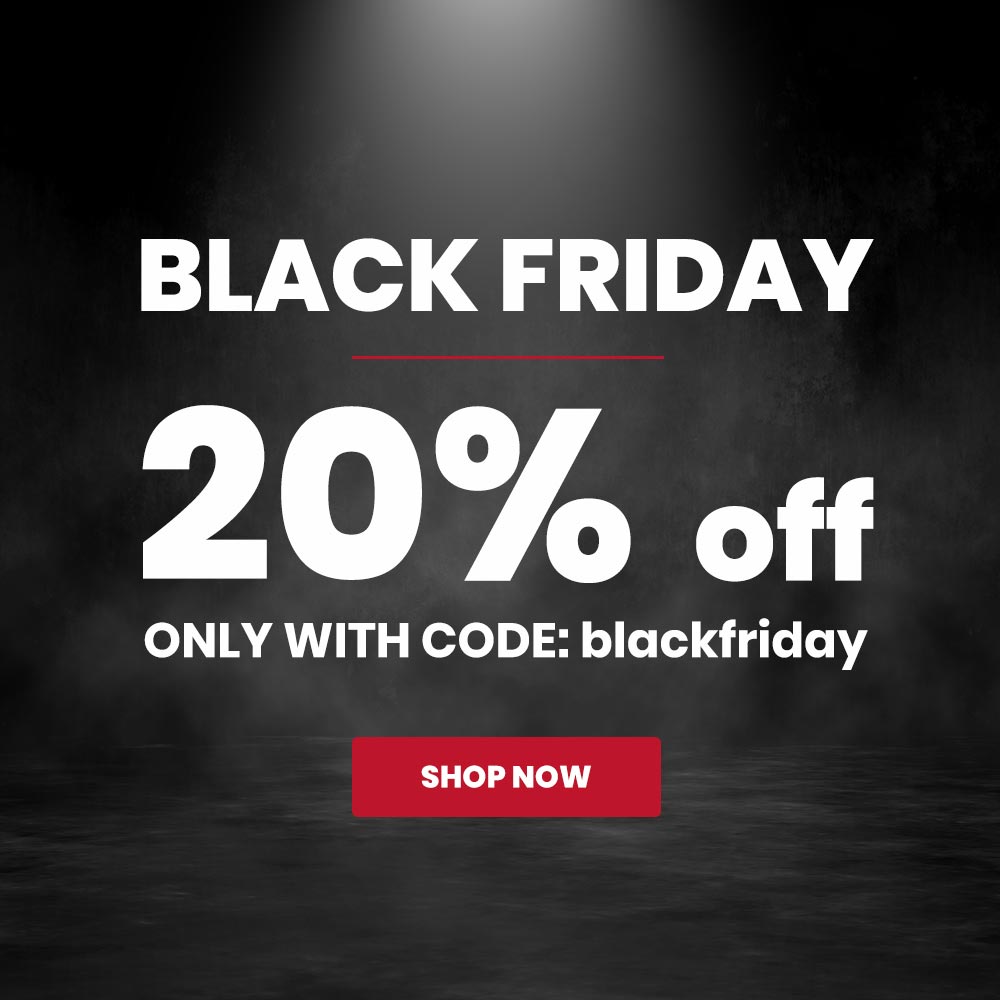 Black Friday banner for social media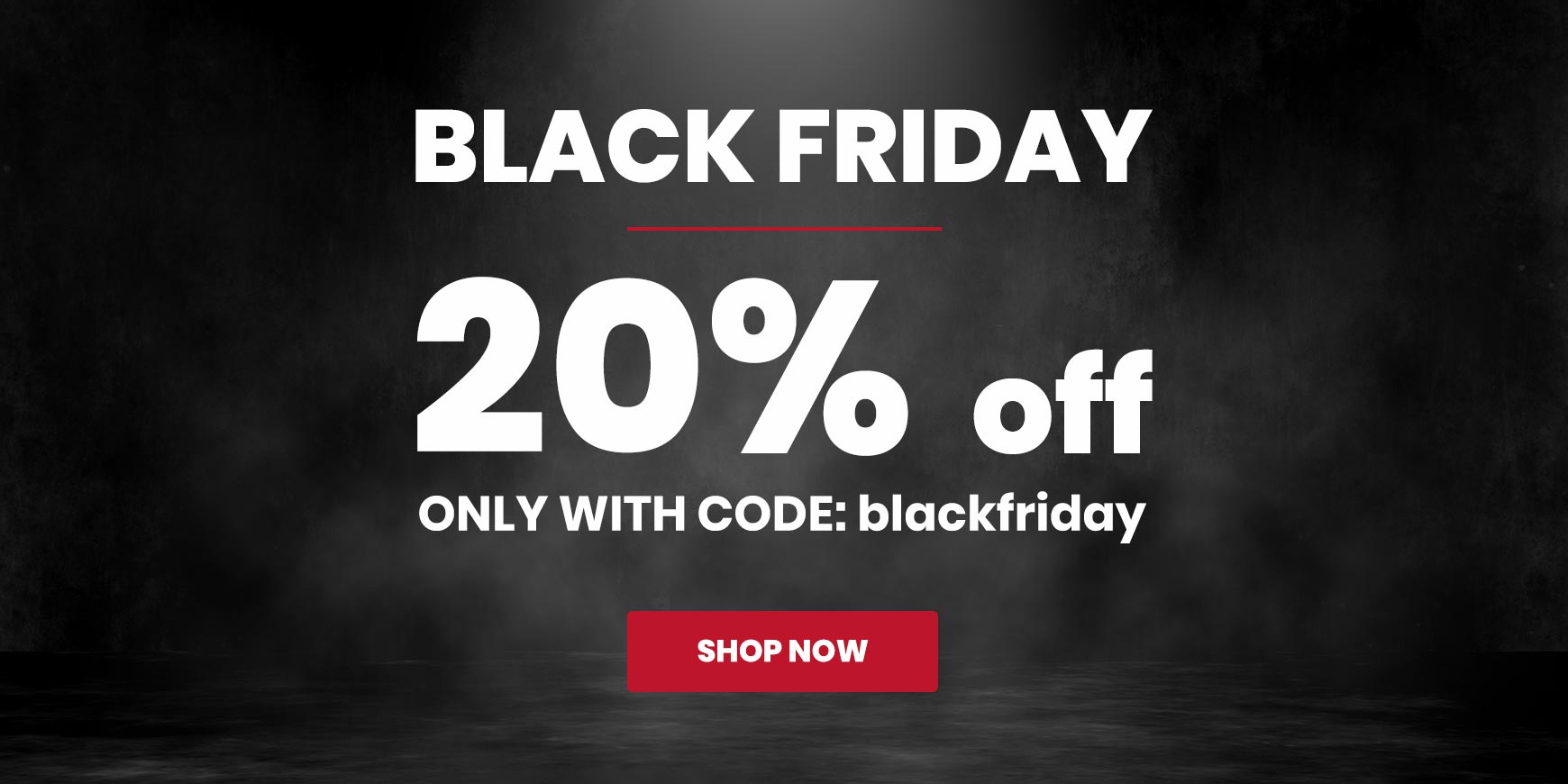 Black Friday banner for email newsletter
Add a clear call-to-action, such as a bold button that's easy to spot, and ensure you link to the Black Friday area on your online shop wherever you add your banners. That way people can access your deals quickly and easily.
Create a sneak peek
Start teasing your offers before the actual Black Friday weekend via social media, email newsletters, Google Ads, and so on. Don't give everything away up front, just include a few key products or an offer you will include. Once you push your promotions live, customers can then find more products and offers available.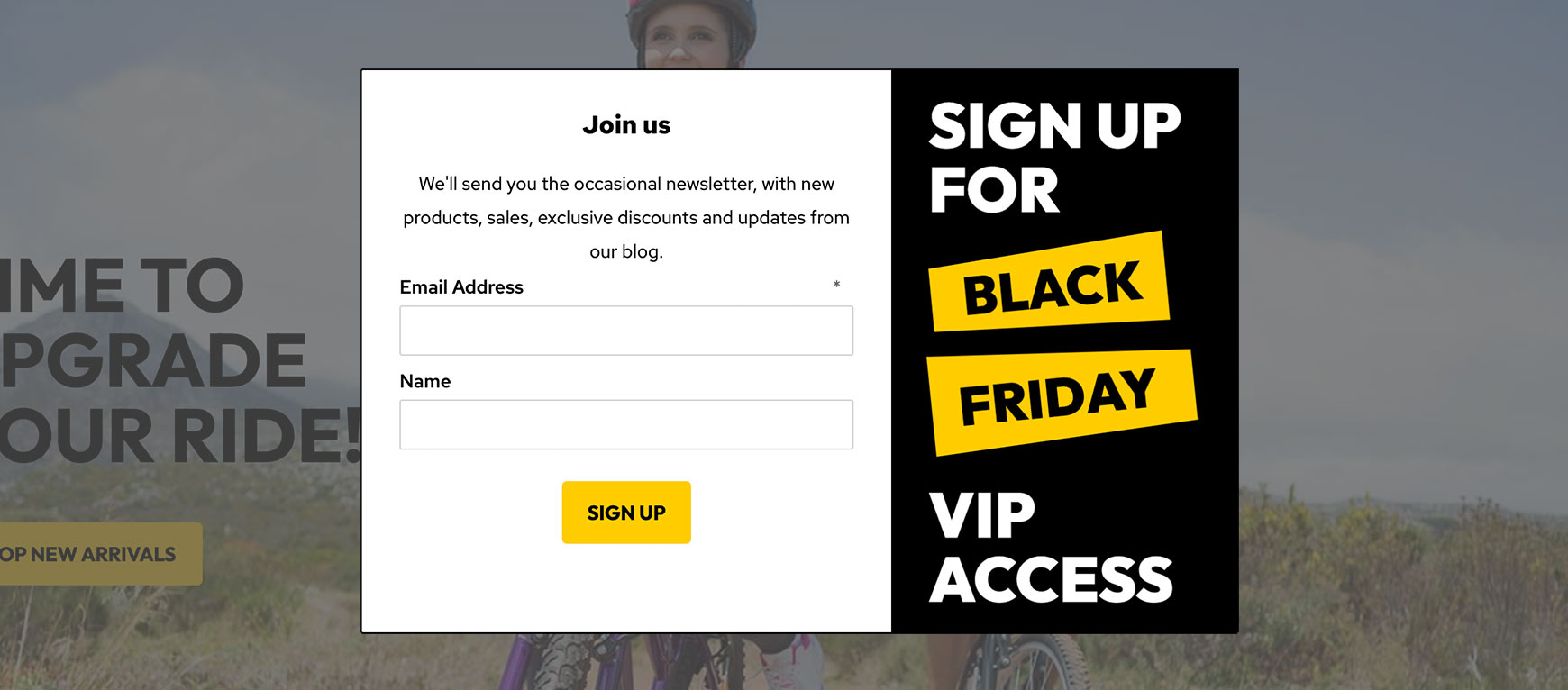 Offer a VIP early-bird promotion if they sign up for your email newsletter - add an email sign-up pop-up to your homepage to encourage more sign-ups. Let them know that those who are signed up will either get access to your Black Friday offers before anyone else or will have their own exclusive offer. This is a great way to get more email sign-ups, which will allow you to market to them in the future.
Setup your website
Create a category specifically for your Black Friday deals and add all of the relevant products to it. Move it to the far left in your top navigation, so visitors see it straight away. Add a simple banner to the top of the category to make it obvious that it's for Black Friday / Cyber Monday only.
Add a banner to the homepage, either as a single image or as part of your slideshow - make sure it's the first slide! Additionally, you could add a Black Friday promo bar that appears within the header, so it displays on all pages. Again, link all promotional text and graphics to the Black Friday category page to ensure people can get to it quickly.
Ensure you're using the Up Selling and Cross Selling features on your site. Assign Addable Related Products to your products to allow people to add products normally purchased together to the basket in one go. Add the Related Products block or the Customers Also Bought block to the product page to encourage customers to increase the volume of products in their order.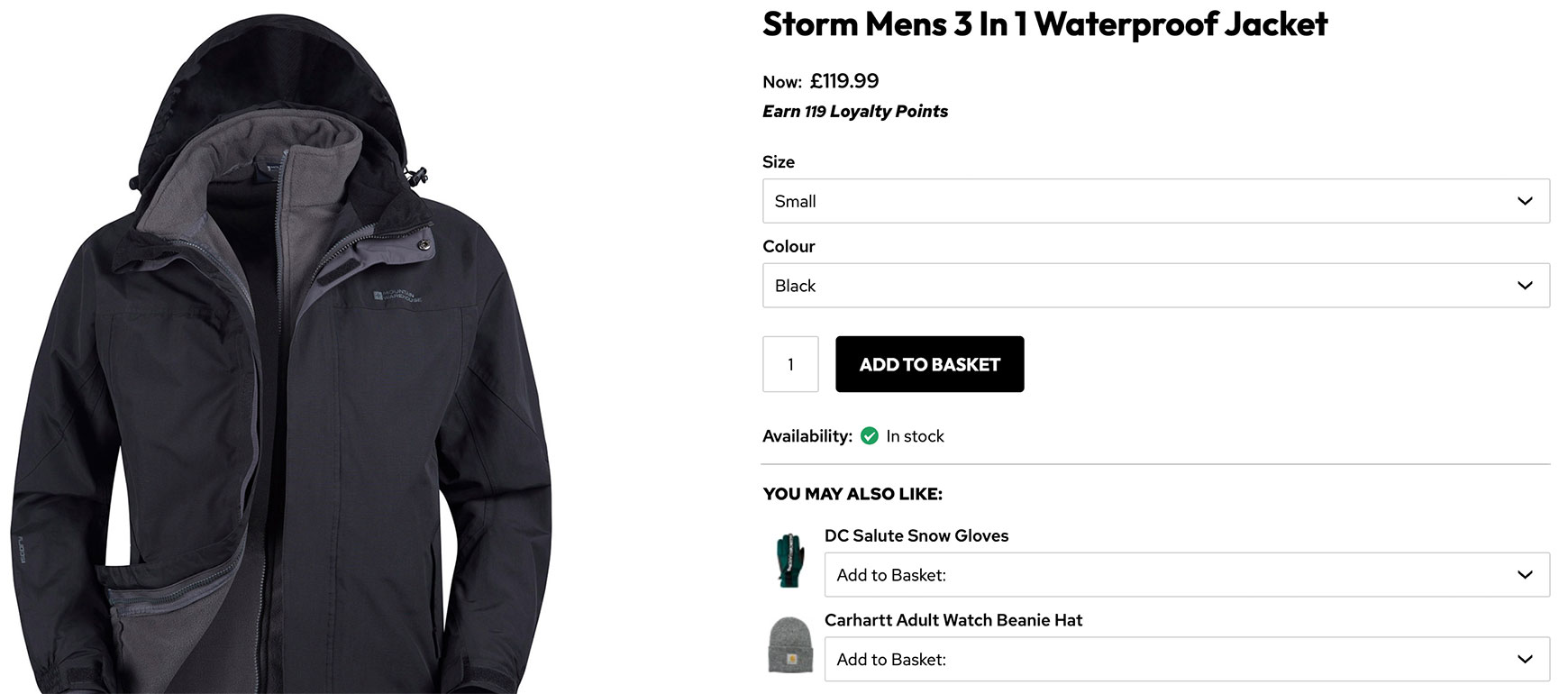 If you're setting up a promotion in Discounts, check that it works as expected beforehand, so it's not causing you problems once it's live. Set its Start Date and Finish Date, and set it to Active, to have it automatically go live at midnight on the first day of your Black Friday event and automatically switch off at midnight on the last day.
Check everything looks good and works well on mobile before going live with your promotions. Many people will be searching for bargains on the hoof, so if your site isn't already mobile-friendly, now is the time to do it. Have a read of our How to Optimise Your Bluepark Website for Mobile guide for more information.
Abandoned Baskets
Make sure you have a plan in place for abandoned baskets to ensure you capture as many orders as possible. If you don't already have Abandoned Basket Emails switched on, now is the time to do it. This can be done in General/Settings > Settings > Orders tab > Order Abandonment and Follow-Up Emails section.
Offer a discount in your abandoned basket emails, or give away an exclusive free product, to encourage people to come back and purchase from you. Whichever you do, add a Coupon Code, and set Maximum Coupon Uses to 1, to ensure each customer can only qualify for it once. The details of the offer, and coupon code, can then be added to the email content within the Language Manager.
Delivery and Returns
Delivery and returns information should be easily accessible on the site, so visitors can find them quickly. People will be looking for the best bargain during this time and will often have similar sites, selling the same products, open on several tabs to compare prices.

As delivery cost is an important deciding factor, if they can find this information immediately, it can help to convince them to purchase from you. Include your delivery timeframes and costs upfront, so people can decide without having to add products to the basket.
Make your returns process as easy as possible, and extend your returns timeframe to last after Christmas, because many people will be buying gifts for loved ones.
Send out orders quickly. Again, many purchases will be Christmas presents, and, with the Royal Mail postal strikes during this very busy time, people will get anxious if their orders don't arrive soon after purchasing. This could lead to unnecessary calls and emails, as well as order cancellations.
Customer Service
Customer service is key at this time, so make sure you respond to emails and phone calls as quickly as possible. Consider adding Live Chat to your site, so you're answering in real-time. Potential customers can often have lots of questions they need answering before purchasing, so responding quickly can stop them from going elsewhere.
Keep an eye on your social media and set them up to receive all notifications. People will often turn to social media if they're not getting an answer as quickly as they'd like and you may end up missing potential sales if you're not getting these messages.
Keep your cool and, if you're feeling overwhelmed, enlist help from friends and family. Even if they can't answer specific questions, they can at least take a message, ask you and then get back to the customer. People are much more appreciative of this than not being able to speak to anyone at all. Alternatively, they can be picking and packing orders and even make your coffee or tea whenever you need it!