How to use Instagram to boost your sales

1 Comment

29 September 2017 |

Cate
To help grow any online business you need to look at different ways of selling to your customers, and potential customers, other than just your website. One tool no online business should be without is social media and one platform you shouldn't ignore is Instagram. Why? Because, as of June 2018, there are over 1 billion active monthly users on Instagram, that's over double the monthly active users on Twitter.
Instagram is a purely mobile based social media platform and is focused exclusively on sharing photos, videos and gifs with your followers. Read on to find out about how to get the best out of this incredibly popular social platform and how it can help to boost your sales.
Make sure you have a Business Account
Instagram's business accounts allow you add further information to your profile page than personal accounts, such as business hours, address, telephone number and email address. These will automatically be turned into buttons so customers can call or email you directly from their phone or find directions to your location using their built-in Maps app.
You will also receive real-time insights into your followers and how they interact with your posts and stories, as well as statistics about how your stories and promoted posts perform throughout the day. These are vital to ensure you are posting images and videos that people can engage and respond to, especially as 60% of users say they discover new products on Instagram.
Automatically post to other social media platforms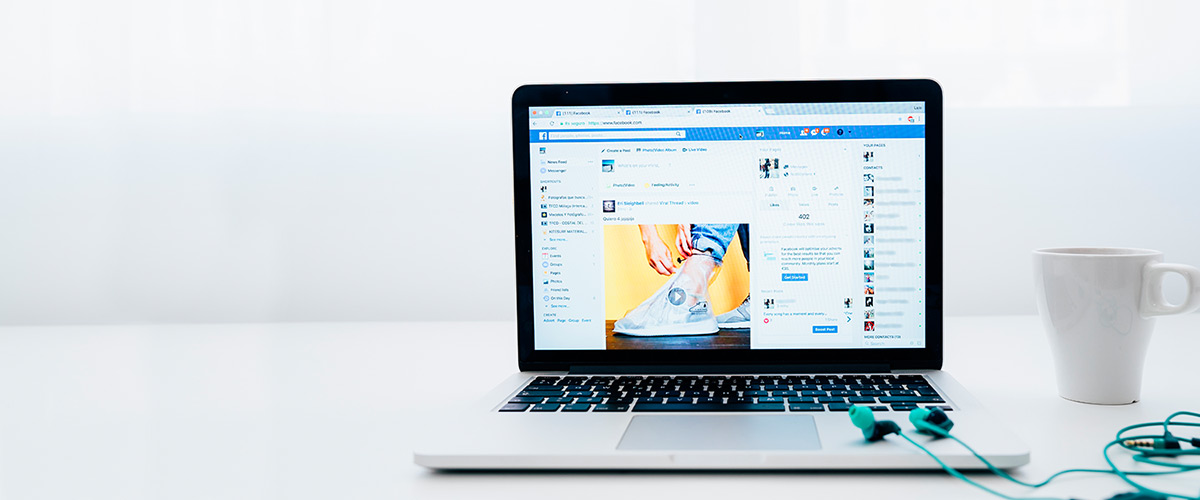 If you have a lot of different social media accounts for your business you may feel like you don't have time to post to yet another one, however, Instagram can actually take care of that. By linking your Instagram account to your Facebook, Twitter and Tumblr profiles you can automatically share to these at the same time. You can even choose which posts to share, so if you want to do a special promotion for just Instagram and Facebook followers you can.
Use relevant hashtags
Hashtags are essential for attracting new followers to your brand's profile. Instagram posts with at least one hashtag average 12.6% more engagement than those without. If someone is particularly interested in a subject then they're likely to search by tags relevant to this.
When adding your own hashtags make sure they actually describe the photo or video you've posted. There's nothing more annoying than searching for a hashtag and finding posts that aren't in the slightest bit relevant. And right from the start make sure you create your own hashtag that includes your brand name, that way other people who post about you will start to use it too.
Update your website link regularly
When you first set up your Instagram account you will obviously set your online shop's domain as the website URL on your profile. However, as you start to share photos and videos on your account it is advisable to update this URL to point to the product, range or promotion you are currently posting about. This helps to drive users to exactly where you want them to go on your website, rather than sending them to the homepage and expecting them to find it for themselves.
Tell a story with quality photos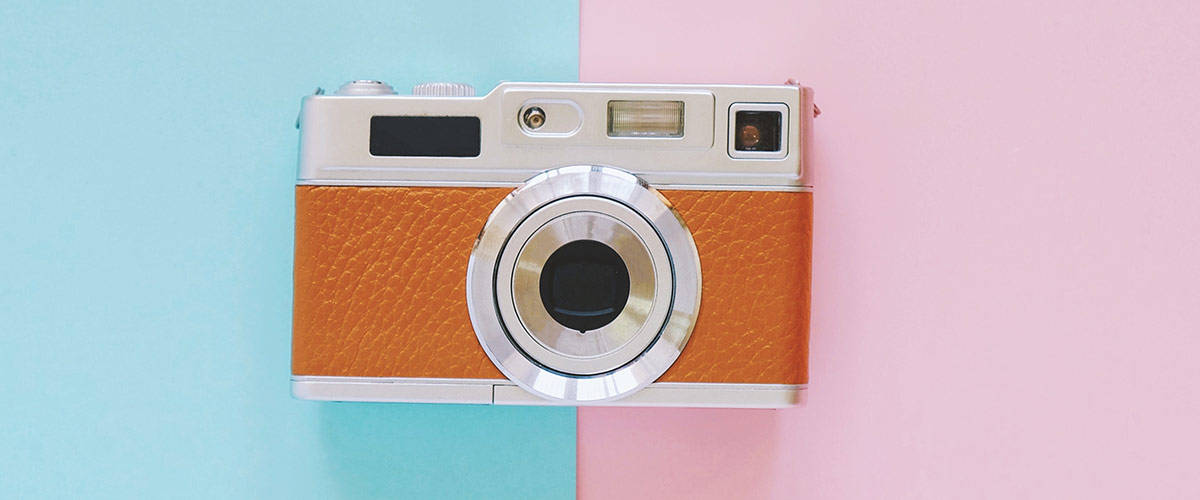 Instagram is a truly visual platform, so making sure your photos are of good quality is vital. Don't just snap a quick shot of a product that's sat on your desk and instantly upload it, take some time to create an engaging and relevant image that will catch people's eye. Keep it clean and simple but instantly appealing. Think about the story you're trying to tell and who you are trying to attract. If in doubt, look at your competitiors' posts to see what they're doing.
Utilise tools on Instagram such as carousel and layout to add more than one photo and make sure each one is visually optimised using their built-in filters and image editing suite.
Don't forget Instagram stories
Instagram Stories are an additional feature to the usual profile feed and allow you to share as many moments from your day as you wish. Images and videos posted on Stories do not appear in your profile or on followers' feeds and are automatically deleted after 24 hours. This can be a useful tool for testing promotions or showing time-sensitive content.
Why not create stories based around a special event or a behind-the-scenes look at what your business does. You could even tease with sneaky peaks at new products or a promotion coming soon.
Connect with brand ambassadors
Brand Ambassadors are those people who love your brand and are already talking about you to their friends and family. Imagine if those brand ambassadors had 10,000 or even one million followers on Instagram and they raved about one of your products. Their followers would now be aware of your brand and would click through to your profile and maybe even onto your website.
So, why not tap into this source? Find out who's already talking about you or products like yours and spark up a conversation. Don't go in blind, find out more about them first. Do they have a blog? Are they on YouTube? What do they generally talk about on these platforms? If it feels a good fit to your brand send them a direct message or, better still, find their email address and contact them directly. Don't send a generic email, really take the time to personalise it to them. Then figure out a way you can work together. This could be as simple as offering a product for free in exchange for a review.
Utilize user generated content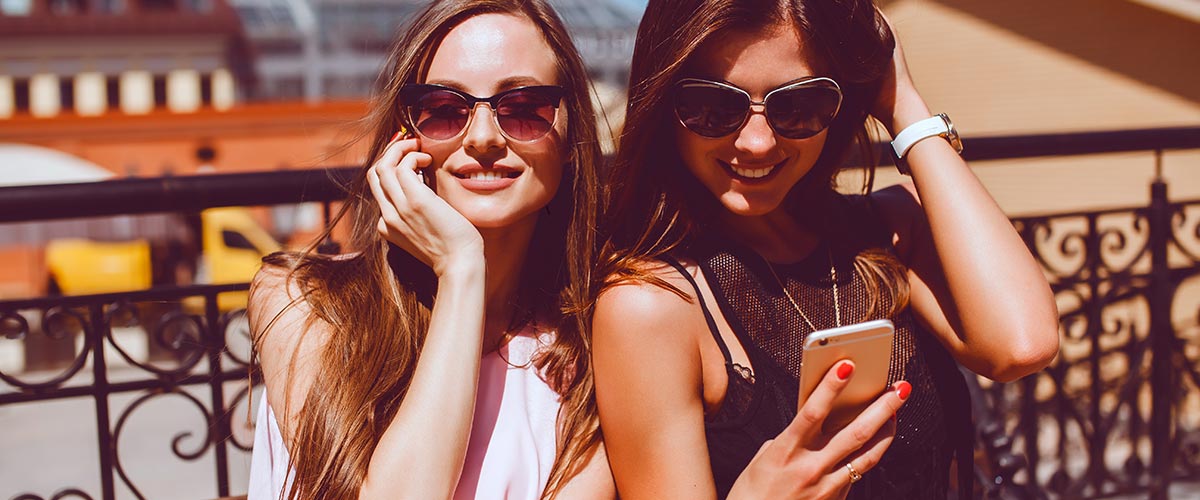 Sharing customer's photos of your products on social media can add credibility to your brand, which, in turn, increases awareness and boosts conversions. Posts on Instagram that are user-generated content, such as this, have a 4.5% higher conversion rate than brand-created and stock images. Also, try and use photos that include the actual customer too as photos that include faces get 38% more likes. Just always remember to ask the person's permission first before posting.
If no one is currently posting about your products, why not create an Instagram competition and ask your customers to post photos of themselves using your products. Get them to tag you on their photos and use a specially created hashtag. You can then share the best ones on your own profile.
Promote with Instagram ads
Instagram now offers ads and it is estimated to make $4 billion in global advertising revenue by the end of 2017. And that's all because brands are now realising the benefits of Instagram marketing. With 60% of people saying they discover new products on Instagram, you just can't afford not to try them yourself.
Instagram and Facebook ads are now intertwined and you can create both of them straight from your app. So, if you already pay for Facebook ads, make sure you choose to post to Instagram at the same time. Make sure you are targeting specific groups of users within the ad settings to get your ads in front of the right people and remember to create a post that's visually appealing, informative and has a strong call to action.
Add Instagram to your website
Unlike most other social platforms, there is no way to share to Instagram. There's no option to add a button to your product pages alongside the Facebook, Pinterest, Twitter, Google+ and LinkedIn ones and established sharing companies such as Add This can't offer you any help either. Instagram has always been a very locked down site, so companies are looking at alternative ways of getting their customers to interact with their accounts.
The obvious solution is to add an Instagram icon, and link it to your profile, within the footer or header of your website. Another option is adding a feed plugin to your site to show your Instagram posts on one of your pages. One such plugin is LightWidget, which allows you to create 3 different version of it's plugin with multiple different settings, including only showing posts that have a particular hashtag on them.
Oh, and whilst you're on Instagram, why not follow our brand new profile to keep up to date with Bluepark news.