New to Ecommerce? 5 things you need to know

16 August 2013 | Cate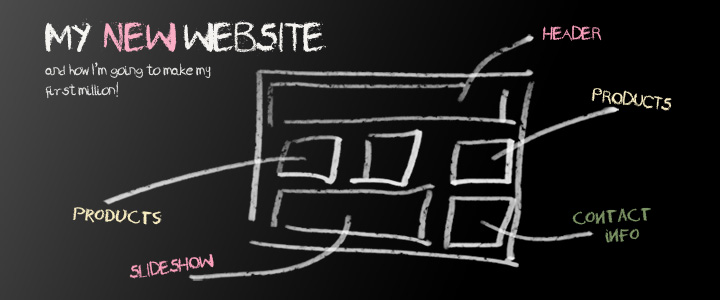 So, you've already got a bricks and mortar shop and have decided it's about time you had an ecommerce website to sell your goods on. Or maybe you're starting from scratch and your online store will be your first venture in retail. No matter whether you have been in retail for years or are new to the industry, there are a number of things you will need to consider before you begin to build your website.
1. It's all in the research and planning
Selling online is very different to selling in a shop and your approach and your customers will vary quite considerably between the two. The most important thing to do first, once you've decided to start selling online, is to create a business plan, even if you've been selling in a physical shop for years. Although this may be a very daunting task, if you choose not to create one it can cause you to make costly mistakes in the future.
The easiest way to write your business plan is to research as much as you can. Gather as much information as possible about your online market, who your competitors will be and what are they doing in terms of website and marketing and, most importantly, who your customers will be. Once you have this information you can start to build a picture of how you will approach your new venture.
2. It's more than just the website
| | |
| --- | --- |
| | When setting up your online shop for the first time you will not only need a website but you will also need a domain name. This will be your website's address and should always be something catchy that identifies your brand. For example, John Lewis' domain name is johnlewis.com. If your brand name is already taken, consider a simplified version or something that contains your main keyword. |
| | Your customers will need to be able to purchase from your website so you will need to have a shopping cart integrated into it. The easiest way to achieve this is by signing up for a hosted ecommerce software package, such as the ones we offer at Bluepark, so that you have the web hosting, website structure and shopping cart already set-up for you. This means you won't have to integrate the shopping cart yourself or pay for a developer to do it for you. |
| | You will need to be able to take money through your site whenever anyone purchases from you. For this you will need two things, an online merchant account and a payment gateway. The online merchant account is the account where you receive the funds into. The payment gateway is the functionality that allows the payments to be processed securely through the checkout including authorisation checks of the purchasers debit/credit card. Some companies such as SagePay offer both of these together as a package which can prove a cheaper option. |
| | Your customers need to feel safe when purchasing from your site otherwise they can end up going elsewhere. Adding an SSL (secure socket layers) certificate to your site will make all pages of your site secure, giving your customers peace of mind that their details are not accessible to others. Although SSL certificates are not a requirement for setting up an online shop, they are mandatory for some payment gateways. Also, without an SSL certificate, many web browsers will flag your site as insecure, so customers may avoid your site if you don't have one. |
| | Orders will need to be sent to your customers once they have been placed and paid for. For this you will need to set up an account with a delivery company, such as Royal Mail Click & Drop, and work out how much you are going to charge your customers. It is always best to keep your shipping costs as simple as possible so as not to confuse customers. If you are offered a multi-tiered costing from the delivery company work out an average cost and set that as your standard charge. You will lose on some orders but gain on others, allowing your delivery costs to balance. |
3. Being realistic is the key
Unless you are prepared to spend hundreds of thousands of pounds on a website you are never going to create an online store that rivals the big players such as Amazon, John Lewis and ASOS. These companies spend huge amounts of money, not only on their website, but on the systems and resources that back them up. They have large teams of people working on all areas of ecommerce, marketing, analytics, buying, merchandising and customer service. If you are a one man band or a small family business be realistic, don't expect to be turning over millions on the outset. And remember, Amazon made a loss of $3 billion in their first eight years!
Patience will be rewarded
Even if you get your website up and running in record time you will find that the internet doesn't respond as quickly as you'd expect. Being number one for your chosen keywords on Google is the holy grail for all ecommerce entrepreneurs but, even if it does happen at all (remember you will be competing with the likes of Amazon who pour millions into their SEO), it will not happen straight away. If your domain is brand new Google will apply a sandbox affect to your site, meaning that although they will crawl it fairly quickly, it will not be indexed within Google Search Engine Results Pages (SERPS) until it has been proved to be a valid, quality driven site. This preliminary period can last up to an average of 3 to 4 months so patience is the key and major changes to the site are not advisable during this time.
So will hard work
Setting up a site and expecting people to find you straight away is a naïve concept. Unless you put the time and money into optimising and marketing your website no-one will even know you exist.
Optimising – your website needs to be optimised so that search engines pick up the correct information for your site. This means making sure that every page, every category and every product has its own unique content (using the manufacturer's product name and description is not unique), its own unique Meta information and good quality images. It also means making sure your website is structured in an organised and easy to navigate manner and that it is formatted in a clean and concise way. For more information about adding your Meta information have a read of our SEO: adding Meta Tags guide.

Marketing – there are lots of ways you can market your website, both online and offline, some free and some paid for. Start by setting up your social media profiles and building an audience - make sure you link to your site on each one. Consider spending a little money on Google Pay-Per-Click ads and adding your products to Google Shopping. Then begin adding valuable content to your site by creating an integrated blog and writing about your products, your business and your industry, so that other sites link to it and potential customers share it on their social networking sites. Once you have built up a small customer base start sending out email newsletters and direct mail and, then when you have a little more to spend on marketing, invest in social media ads, banner advertising and PR.
4. Websites don't look after themselves
Before you even add your first product to the website you need to be sure you have the time to commit to your online business. First you will need to design and build it, then market it, then package up and send out orders, deal with customer queries, returns, re-stocking and finally researching and purchasing new products. And remember, the more marketing you do, the more orders you get and more customer queries, so your resources have to be sustainable.
Keeping up the momentum
Google, and other search engines, will only ever reindex your site if you are constantly implementing new content. This doesn't only mean adding new products but also adding new, interesting, quality driven content such as blog posts, help tips and articles, instruction videos and customer reviews.
The ecommerce industry moves at a rapid pace and to keep up with the competition you need to be aware of the latest trends, emerging features and new technologies. Not all of them will be relevant to your business but the website will need to be constantly updated with ones that will benefit you and your customers.
Don't be put off by the big boys
One major advantage small businesses have over the big online retailers is the personal touch. Having one to one contact on a daily basis allows a company to understand their customers and respond to their individual needs in a better way. They can go above and beyond what the customer expects, ensuring their return.
Small businesses tend to offer a more niche selection of products so they can tailor their website to a dedicated theme, rather than being forced to have a neutral, blank canvas design and content of a department store. This allows them to emotionally connect with the customer on a focused area they are interested in, creating a much more intimate and personal feel. This can then also be reflected in their social media sites and their blog.
Stay in control
The website is your store front to the world. It will be seen by people who have no idea who you are or what you sell so make sure it is made clear from the outset. The branding, colours, content and usability should all represent your business and its ethos. If other people are working on your site, blog or social media, such as a designer or a member of staff, make sure they know what this means. The internet moves very rapidly and a business can be harmed beyond repair just because someone posted an ill-thought out Twitter post or responded to a customer review in the wrong way.
5. Your website is for your customers, not Google
The most important thing to remember when designing, building and maintaining your website is that Google does not buy from your site, your customers do. This means that you should always put your customer first and make sure the site is usable, readable and easy to understand for them. Trying to structure your site to outsmart search engines is an out-dated way of thinking and will harm your site in the long run. Google, in particular, has worked hard to make its Googlebot crawl websites like a human would and rewards sites that construct their site in this way.