How to: set up your products for Google Shopping

1 Comment

28 January 2014 |

Cate

Skill Level: Beginner - Intermediate
Google Shopping is an online service that allows users to search and compare products from multiple sellers in one place. For a shop owner this gives their products more exposure on Google as listed products appear within search results, sometimes above their biggest competitors. In the example below you can see several smaller companies appear above companies like Amazon and Apple on the first page of Google when doing a search for an iPhone case.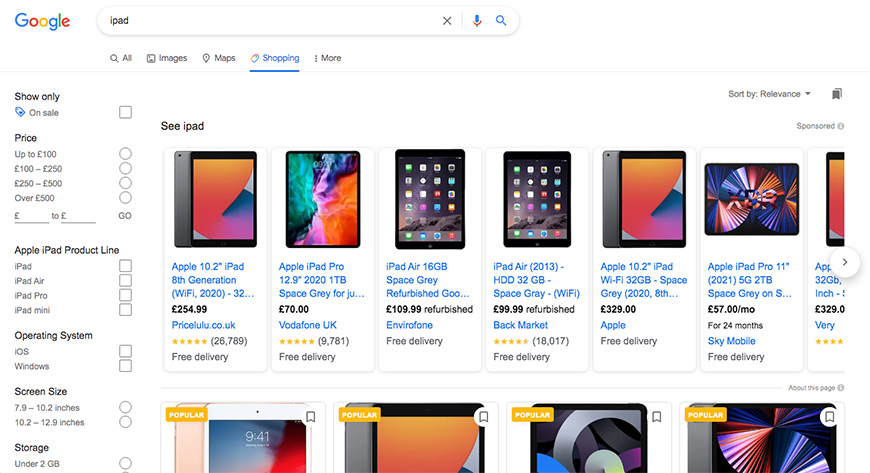 To list on Google Shopping you will need a Google Merchant Account and a Google Adwords Account. These are then linked together. Your product information is managed through the Merchant Centre and your ads and campaign are managed through Adwords. Product Listing Ads are then charged on a cost-per-click basis when someone clicks on your product and is directed to your website.
Your product data must comply with Google's strict specifications otherwise it will be rejected. The Google Products Feed Specification should be read thoroughly before attempting any of the steps below to avoid any issues.
Making sure your product data is correct
Every product you want to include in your shopping feed must have a Google category assigned to it. This is a mandatory requirement from Google and cannot be skipped. Just leave this blank for any products you don't want to send to Google.
Go to Products > Product Manager and click to edit a product
Go to the Channels tab and click on the Google Category drop-down
Start typing the first few letters of what type of product it is
Select the relevant category from the suggestions provided and Save
Repeat this for every product you want included in your Google Shopping feed
Your products should also include at least two of the following three Unique Identifiers – Brand, GTIN (barcode) and MPN (part number). It is recommended, however, that you include all three. These can all be assigned to your products via the Properties tab in the Product Editor or via a Product Import.
If your products are custom made and do not have the above Unique Identifiers you must declare this on your product feed using an attribute called identifier_exists as explained below in the advanced settings section.
Setting up your Google Shopping Feed Export
Go to Products > Export Products
Click on the Google icon at the top right
If you want to rename the export template do so and click Save
There is no need to make any changes to this export template unless you are confident of what you are doing. The standard set up will export everything exactly as Google requires it.
The only thing the feed doesn't include is your shipping information which should be set up within your Google Merchant Centre dashboard under Settings > Tax and Delivery.
Advanced Settings for your Google Shopping Feed Export
Google requires that certain types of products must contain specific Unique Identifiers for each one as well as the standard three required for all other types of products. For example, clothing must have Gender, Age Group, Colour and Size against each product. Luckily this is very easy to set up in Bluepark and as long as you add this data to the relevant products every time you create a new one you shouldn't have any problems.
You may already have some of this data referenced on your products such as size and/or colour options that can be used on your export. If so, just follow these steps:
Go to Products > Export Products and click into your Google Shopping export template
Scroll down to the Option section at the bottom
Select Size from the Option 1 drop-down and Colour from Option 2
Select a column number that isn't already being used above in the next drop-down options along
Type in size in the blank field to the right of the Size option and colour in the Colour option one. These must be in lowercase.

To add Gender and Age Group to your products without having the information showing on your website you will need to add Attributes to the products.
Go to Products > Attributes and click on the Create New icon
Name your attribute Gender
Un-tick all of the tick boxes and set Hide In to Product Detail and Comparison
Repeat the steps to create the Age Group attribute
Assign these attributes with their corresponding value to the relevant products in the Attributes tab in the Product Editor or via a Product Import
Both Gender and Age Group have specific values that must be used rather than making your own up. For Gender you must use Male, Female or Unisex and for Age Group you must use either Adult or Kids.
Now you can add these to your Google Shopping Feed export in the same way you added the size and colour options. Just set them within the Attribute section within the export template as below.
You can use this method to add other columns to your export if your specific product types require it, including the identifier_exists attribute for custom goods. Always check Google's Products Feed Specification for required unique identifiers as these can change with little notice.
Recommended Reads
How to: Submit Your Product Feed to Google Shopping
Once you've setup your products for Google Shopping, you will need to connect to their Merchant Centre and submit your product feed on a regular basis.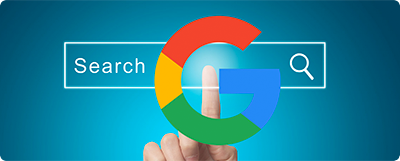 Linking Your Online Shop to Google: Search Console
Connect your online shop to Google Search Console to ensure Google knows you exist. Submit your sitemap to allow them to crawl and rank your pages accordingly.