What are Cookies?

30 November 2022 | Charmaine
The term "cookies" refers to a file created, and stored, when someone visits a website. It is then used to identify that person whenever they spend time on the site. Any sensitive data, such as passwords, is always saved as a token, which means that it cannot be read but simply used within that site. Cookies improve the browsing experience by allowing the visitor to remain signed in, remembering their preferences, and saving the products they add to their shopping basket.
What Are Cookies Used For?
Cookies are stored on the web browser and are used to streamline the web experience. In the absence of cookies, the visitor would have to re-login after leaving a website or would have to rebuild their shopping cart every time something was added to it. They also wouldn't get a personal experience from sites they visit regularly.
Cookies are intended to be used for:
Monitoring - Cookies allow websites to remember the visitor's login information and the contents of their shopping basket as they progress through the checkout process.
Personalisation - Cookies personalise their sessions by showing them things that are relevant to them. For instance, showing them what they've recently viewed.
Tracking - Cookies can be shared with external platforms, such as Google Analytics or Facebook. The data can then be used to analyse the customer base and create personalised marketing.
What should I know as a website owner?
If you sell within the UK and EU, legally you need to ask permission from your customers to use cookies. This is done via a cookie consent button that's added to the website. This should then link to either a dedicated Cookie Policy page or a Privacy Policy page where you describe which cookies are on your online shop and how they enhance the experience for the customer. Have a read of our post on GDPR for more in-depth information about the legal requirements of processing customer data.

How do I set up Cookies on my website?
Bluepark has taken care of adding the necessary cookies you need for your website to function as an online shop. These are known as first-party cookies and are outlined below. Any other cookies, known as third-party cookies, will be added automatically as and when you connect your site with external platforms. For instance, if you connect your site to Google Analytics, Google will add the cookies it needs in order to collect and send the data it needs.
First-party cookies on all Bluepark sites
Name
Purpose
Content
Expires
PHPSESSID
To enable the site to recognise the same user clicking from page to page. Without it, every page would be treated as the first visit to the site, and anything added to the shopping basket would be instantly forgotten. Online shopping would, therefore, be impossible.
Session ID
On exit
Session
This is for the visitor's convenience, Bluepark creates this with a copy of the initial session ID so that they can be classed as "returning" and the contents of their shopping basket will still be available. If the user signs in with an email address and password, these login details are are also saved so that they can remain logged in when returning (the password is encrypted). If the user signs out, their login details are removed from the cookie.
Session ID

Can also contain an email address and encrypted password

1 year
Third-party cookies
If you're unsure of which third-party cookies you're using on your website, you can generally find out within a web browser. Google Chrome is the best for this because it shows them all in one manageable place. Simply go to your website on Chrome, click on the Padlock at the left of the address bar and click on Cookies. You will see the first-party cookies under your website address and all others will be third-party cookies.
Both first-party and third-party cookies you are using must be declared either within the legally required Privacy Policy or in a separate, but optional, Cookie Policy.
How do I add the Cookies button?
The cookie consent button can be added to your site simply by ticking the Display Cookie Banner option in General / Settings > Settings > Website.
If you have created a dedicated Cookie Policy, add the URL for this within Cookie Policy (URL) just above this option. However, if you have added your cookie information into your Privacy Policy, add the URL for that within Privacy Policy (URL) instead. The Cookie Banner will then add a link to relevant page to allow the visitor to have a read of it, if they wish.
Recommended reads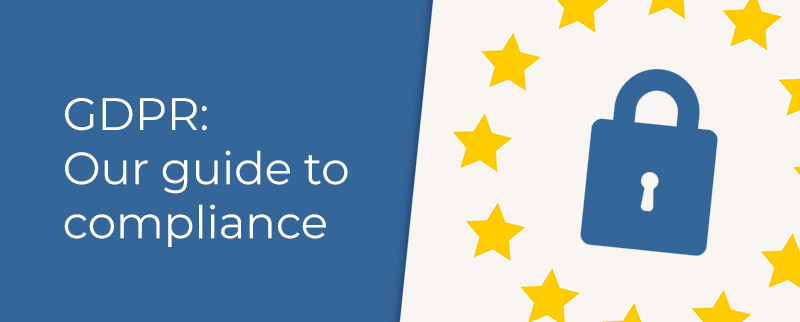 GDPR - Our guide to compliance
Each of our themes comes designed with certain colours. However, it's very quick and easy to change these in order to match your brand and create a unique theme.
Choose from any of Google's hundreds of fonts and quickly add them to your theme to make your online shop look unique and to create a more branded look.