1 Comment
Friday, 29 September 2017 |
Cate
One startling statistic that came out earlier in June 2018 is that there are over 1 billion active monthly users on Instagram, that's over double the monthly active users on Twitter. Find out about how to get the best out of this incredibly popular social platform and how it can help to boost your sales.
Thursday, 21 September 2017 | Cate
Bluepark are very pleased to announce that we have completed a comprehensive integration of PayPal Powered by Braintree. This "next generation" payment processor offers a wealth of up to the minute features all in one place that will benefit both you and your customers.
5 Comments
Friday, 25 August 2017 |
Cate

In our series about how to link your online shop to Google, we start with the first and most important Google service you need to connect to. Google Search Console (formerly known as Webmaster Tools) is essential for making sure your site appears in Google's search engine.
Thursday, 22 September 2016 | Cate
If you've been thinking about a new design for your online store, then our brand new responsive templates might be just thing you need. We've created a total of 30 new templates, all of which resize and adjust to fit on to a multitude of screens, including desktop, tablet and mobile. And what's better is they're all FREE! Yes, you read that right, as long as you have a Bluepark website, you can install them free of charge.
Wednesday, 10 August 2016 | Cate
Whether you're just starting out and aspiring to build your own online shop, or you're an established business keen to start selling on the Internet for the first time, we can provide you with the ecommerce software and expertise to get your project off the ground. This structured tutorial will give you an overview of the entire process from inception to launch.
1 Comment
Thursday, 28 July 2016 |
Cate
A question we get asked often is why have I exceeded my webspace quota and what on earth does it mean? Never fear, we've answered all of your webspace questions below and have also included some handy tips to help maintain your usage in the future.
6 Comments
Thursday, 21 April 2016 |
Cate
PLEASE NOTE: NetDespatch was purchased by Royal Mail and was closed down to new customers. Please use Royal Mail's Click & Drop integration for processing Royal Mail parcels.
Bluepark has partnered with NetDespatch, UK's leading SaaS parcel data management platform for postal and parcel carriers, to make your despatching process quick and easy to do via Royal Mail and we are currently the only UK based ecommerce provider to do so. Find out how to set up your ecommerce website with NetDespatch with our helpful guide and look out for more carriers such as UK Mail being added in the near future.
Tuesday, 1 March 2016 | Cate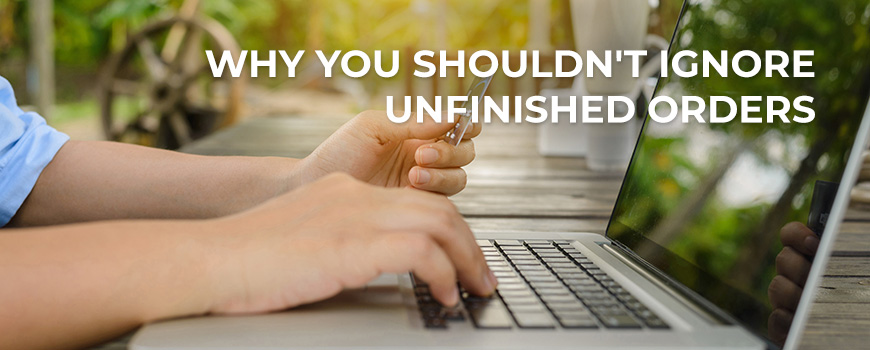 One very important section of the Bluepark CMS that people often miss is the Unfinished Orders area. This section is exactly what it says, in here you will see orders that are currently in progress, i.e. not yet completed. In the Bluepark system a completed order means that the customer has reached the very last checkout page which thanks the customer for their order. Find out why it's important to keep a close eye on this area and not just ignored.
Wednesday, 10 February 2016 | Cate
There are right ways and wrong ways of doing 301 redirects and, as we have seen first hand, doing them the wrong way can have catastrophic effects on your search engine rankings. Don't panic though, just follow our guide to make sure you do them the correct way and you'll have no problems.
Wednesday, 2 September 2015 | Cate
Before 2010 if you wanted to add a non-standard font to your website you would've had to install the font's files on your website's servers and linked to them using complicated code within the CSS to make sure it showed correctly. Nowadays you don't have to worry about complicated code or placing files on servers you might not be able to access thanks to Google Fonts.