6 Comments
Thursday, 21 April 2016 |
Cate
Bluepark has partnered with NetDespatch, UK's leading SaaS parcel data management platform for postal and parcel carriers, to make your despatching process quick and easy to do via Royal Mail and we are currently the only UK based ecommerce provider to do so. Find out how to set up your ecommerce website with NetDespatch with our helpful guide and look out for more carriers such as UK Mail being added in the near future.
Tuesday, 1 March 2016 | Cate
One very important section of the Bluepark CMS that people often miss is the Order in Progress area. This section is exactly what it says, in here you will see orders that are currently in progress, i.e. not yet completed. In the Bluepark system a completed order means that the customer has reached the very last checkout page which thanks the customer for their order. Find out why it's important to keep a close eye on this area and not just ignored.
Wednesday, 10 February 2016 | Cate
There are right ways and wrong ways of doing 301 redirects and, as we have seen first hand, doing them the wrong way can have catastrophic effects on your search engine rankings. Don't panic though, just follow our guide to make sure you do them the correct way and you'll have no problems.
Wednesday, 2 September 2015 | Cate
Before 2010 if you wanted to add a non-standard font to your website you would've had to install the font's files on your website's servers and linked to them using complicated code within the CSS to make sure it showed correctly. Nowadays you don't have to worry about complicated code or placing files on servers you might not be able to access thanks to Google Fonts.
Tuesday, 25 August 2015 | Cate
When building your website one thing you need to remember is that itís not just a matter of adding products to it and hoping people will purchase from you. There are many aspects to creating an enticing online shop that will make customers come back time and time again. One thing that can help with this, and give your website a dynamic feel, is the Bluepark built-in product blocks.
Monday, 20 April 2015 | Cate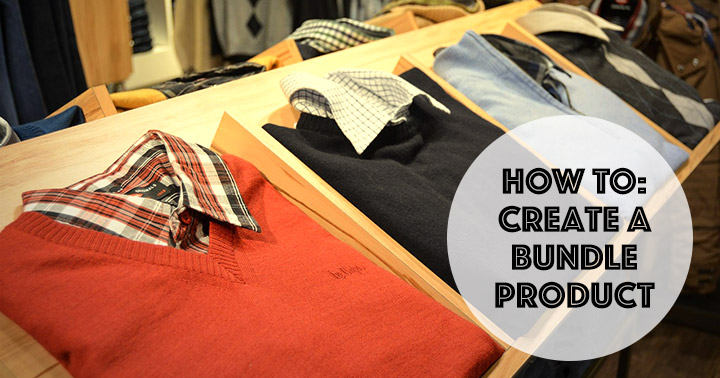 A bundle promotion can be used to help increase volume of sales as well as the volume of each order. All sorts of industries offer bundles that we don't even think about when purchasing. So why can't you? Find out how in our helpful guide.
3 Comments
Thursday, 5 March 2015 |
Cate
We all know the standard homepage layout of left hand menu, slideshow banner at the top of the centre column, followed by a block of featured products and a welcome message. This has become the norm for many ecommerce websites but sometimes itís good break from the mould and try something different. Find out how to create three different layouts to use on your online shop.
1 Comment
Thursday, 15 January 2015 |
Cate
Skill Level: Beginner
Every Bluepark site comes with a built in slideshow feature that can be used to create rotating banners on the homepage, as well as on a multitude of other pages. When you start to build your site you will see this feature being used on the homepage with a two image slideshow presented at the top of the main content.
Find out how to create your own slideshow to add to your homepage, as well as how to add unique slideshows to different areas of your online shop with our helpful guide.
6 Comments
Thursday, 8 January 2015 |
Cate
Why are there so many online shops out there not utilizing their blog to drive traffic when it is a well known fact that quality driven content pages increase search engine presence as well as encourage more people to interact with a website? We often hear comments like 'I'm not a writer' and 'I can never think of what to write about'. Neither of these of things should ever stop you and we'll tell you why.
14 Comments
Wednesday, 10 December 2014 |
Cate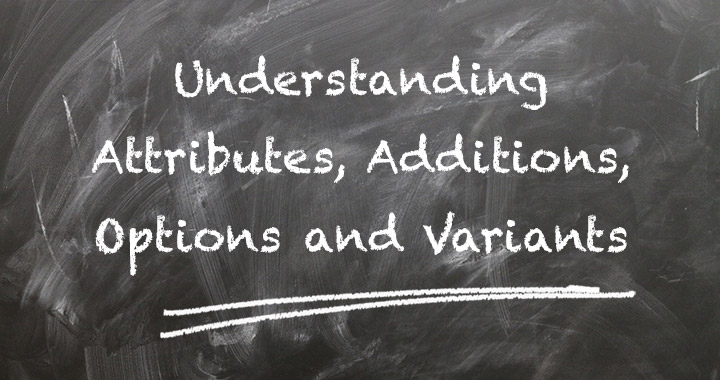 One question we get asked a lot is what is the difference between Attributes, Additions, Options and Variants and how they are supposed to be used. These features are very helpful when creating your products and can give added definition that can be both beneficial to you and your customers. However, they can be quite confusing when you first start and can often be called different things by other ecommerce software providers, so we've put together a guide to explain just how each one is supposed to be used on your Bluepark online shop.