14 Comments
Wednesday, 10 December 2014 |
Cate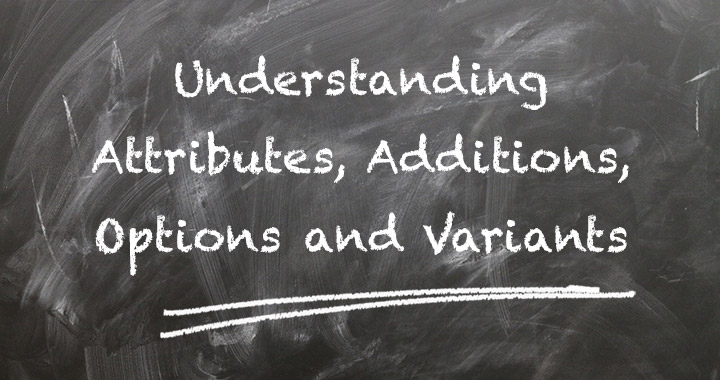 One question we get asked a lot is what is the difference between Attributes, Additions, Options and Variants and how they are supposed to be used. These features are very helpful when creating your products and can give added definition that can be both beneficial to you and your customers. However, they can be quite confusing when you first start and can often be called different things by other ecommerce software providers, so we've put together a guide to explain just how each one is supposed to be used on your Bluepark online shop.
Wednesday, 12 November 2014 | Cate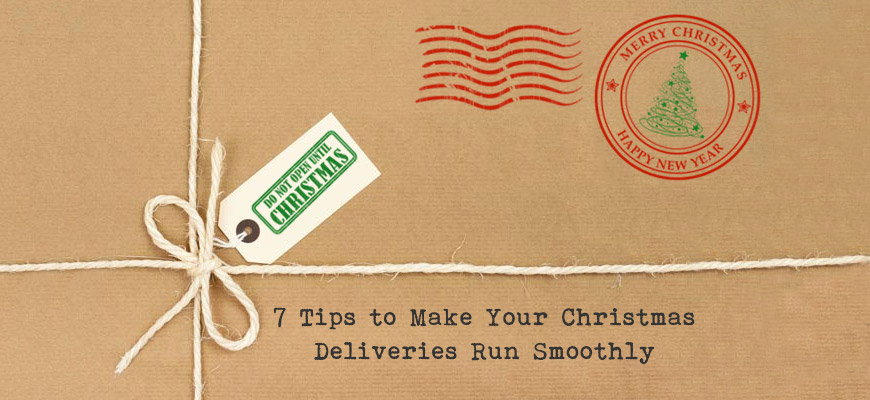 Black Friday is the busiest online shopping day of the year in the UK and it is crucial that you are ready to ship out all of those extra orders. Not only that, but you need to make sure your customers can place their orders as quickly as possible without having to search around for vital information or emailing you to find out what they need to know. To help you get your site ready for the Christmas rush, we've put together seven tips to implement either in-house or on your website, so you can focus on other things like marketing and customer service during the festive period.
4 Comments
Friday, 31 October 2014 |
Cate
Following on from our previous post, 10 Things You Can Do on Your Website To Improve Conversions, we've put together ten services available either on the Bluepark system (some features are dependent on which package you are on) or elsewhere on the internet. All of which can help you to get the most out of your online shop which can then lead to an increase in conversions.
Monday, 6 October 2014 | Cate
We all know that setting up a successful ecommerce website is not something that will happen overnight but what happens if you are still struggling after a few months and just donít know where to start making improvements? We have put together ten things you can look at on your website to help improve your conversions and make your website a success.
Friday, 29 August 2014 | Cate

Youíve decided what products you want to sell on your new online shop and have taken, or have been supplied with, photographs of all of them, but what now? How do you go from a collection of photographs to actually having people purchase them online?
Skill Level: Beginner
2 Comments
Saturday, 9 August 2014 |
Rich
Google has recently blogged about using the HTTPS protocol "everywhere", on every page of the Internet.
At the moment, if you use an SSL certificate on your Bluepark site, it forces HTTPS mode on what are classed as "sensitive" areas of your site. These are any pages involving signing in (authentication using passwords) and checking out (submission of personal and payment details). Specific sections of your Admin Console are also protected in this way.
Tuesday, 17 June 2014 | Cate
One of the most important things an online business can have is the right domain name. If you donít already have one it can be a hard decision making sure you choose one that is relevant to your business. A domain name should be short, easy to remember and be instantly recognisable. As a business it is always advisable to have one that includes the company name so that it becomes part of your brand. Once youíve made your decision, there are a few things you need to know before going live with your website.
2 Comments
Tuesday, 3 June 2014 |
Cate
Our Mobile Optimisation: Responsive Templates update has quite possibly been our most popular new feature to date with so many of you adopting it within the first few days of release. However, there are a few things to remember before delving into the world of mobile commerce which you should keep in mind whilst you set up your template and weíve put together a list of 10 quick questions you should ask yourself as you go along.
Tuesday, 20 May 2014 | Cate

We've just released one of our biggest features to date - fully optimised mobile templates for your ecommerce website. This allows you to target mobile specific customers with a much more refined and easy to use mobile version of your website. Find out how to make your Bluepark website fully optimised for mobile and, in turn, increase your conversion.
2 Comments
Thursday, 1 May 2014 |
Cate
The most important thing to remember when setting up your product page is that its main purpose is to sell. Our 10 tips to improve your product pages will help you to make sure you don't distract the customer's attention away from this primary goal and keep everything focused on the selling message.