Monday, 23 May 2022 | Cate
Before 2010 if you wanted to add a non-standard font to your website you would've had to install the font's files on your website's servers and linked to them using complicated code within the CSS to make sure it showed correctly. Nowadays you don't have to worry about complicated code or placing files on servers you might not be able to access thanks to Google Fonts.
Thursday, 7 April 2022 | Cate

If you're planning to post Facebook and/or Instagram ads, or you simply wish to track people interacting with your online shop, it is important to add the Facebook Pixel to your site. This will allow you to track clicks and conversions, build targeted audiences for future ads and remarket to people who have already taken some kind of action on your website.
8 Comments
Thursday, 25 November 2021 |
Cate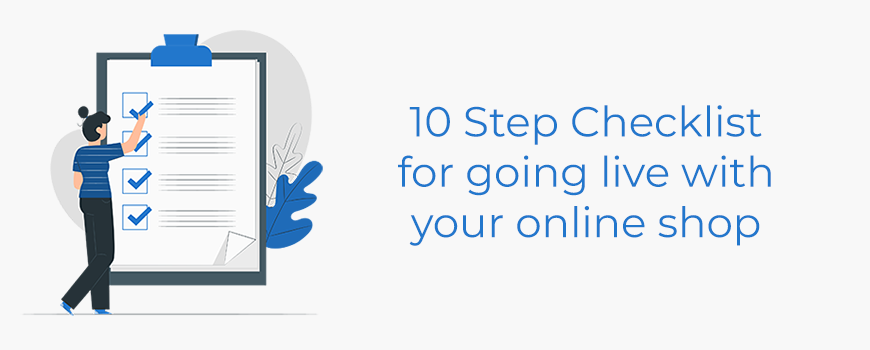 You've uploaded all of your products, you're finally happy with your design and now you're ready to let the world see your new Bluepark site. So, what's next? Use our ten step checklist to make sure you have covered all of the important areas before pressing that button.
2 Comments
Friday, 2 July 2021 |
Cate
SEO is a huge and scary concept if you've never tackled it before. However, you can quickly start to optimise all of the pages, products, categories and blog on your online shop for Google using our helpful guide to adding Meta Tags.
2 Comments
Wednesday, 21 April 2021 |
Cate
Facebook recommends that anyone using Facebook Pixel should verify their domain to ensure users can be tracked through their new Aggregated Event Measurement feature, once Apple releases it's iOS 14.5 update. Follow our easy guide to verify your domain.
11 Comments
Thursday, 21 January 2021 |
Cate

In our series about how to link your online shop to Google, we start with the first and most important Google service you need to connect to. Google Search Console (formerly known as Webmaster Tools) is essential for making sure your site appears in Google's search engine.
5 Comments
Tuesday, 13 October 2020 |
Cate
Importing and exporting product data can help save a lot of time when wanting to create or update products in bulk. However, for those who have never attempted to do either of these it can be a daunting prospect. Hopefully, our how to guide will help you overcome some of those fears and soon you'll be wondering why you didn't try it before.
1 Comment
Tuesday, 13 October 2020 |
Cate

If you're migrating your online shop from another platform, then you'll want to bring over your customers' details to ensure they can still access their accounts and checkout quickly on your new site. Follow our quick step-by-step guide to import your customers into Bluepark, ready for when you go live.
Monday, 12 October 2020 | Cate
When migrating from Shopify, our 14-day free trial will give you the tools you need to start building your new online shop on Bluepark. From the outset, you will benefit from everything our platform has to offer, including fast, secure servers, comprehensive features, priority support and much more. Follow our step-by-step guide and get started today.
Monday, 12 October 2020 | Cate
If you're looking to transfer your online shop from EKM to Bluepark, the first thing you'll need to do is take out a 14-day free trial. This will give you the tools you need to start building your new, fully-featured website with all the benefits that the Bluepark platform has to offer. Follow our step-by-step guide and get started today.